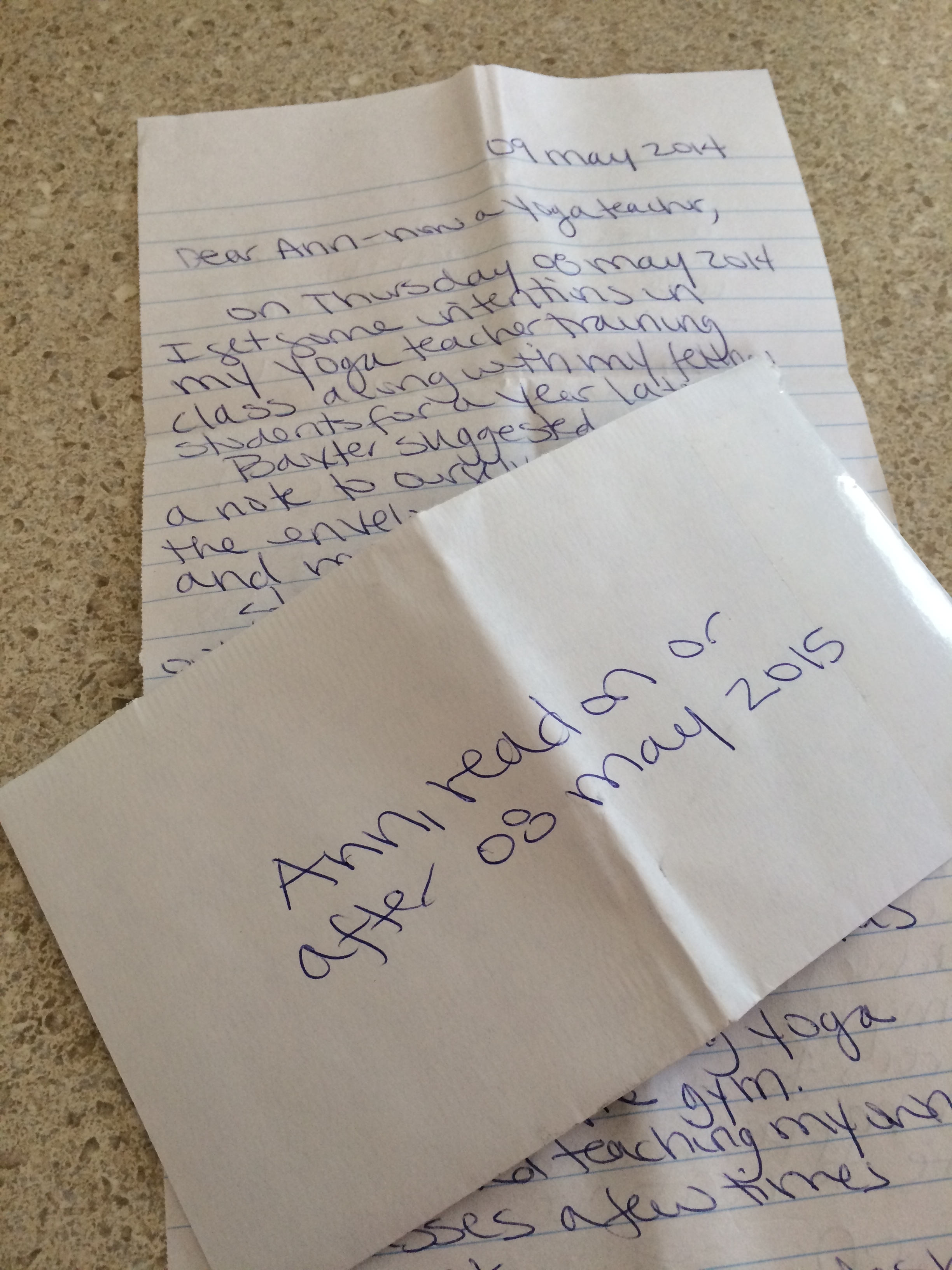 At the end of my yoga teacher training we did an exercise in class where we pretended like we were all getting together a year later for a reunion.
As I type this I realize our reunion would be about now …
We talked about what we did. The idea was if we said it as if it did actually happen it would make it more real. We were advised to write a letter to ourselves to read in a year, which I did.
I wrote to myself on May 9, 2014 with instructions on the envelope that I could open the letter today or later. I opened that letter today.
I addressed the letter to: Dear Ann–now a yoga teacher. Check! DONE
I stated intentions in class and in the letter (with some edits) to the following:
I quit my job. DONE
I taught my first yoga class at Mindful Yoga Studio in Tucson (my hometown) on Sunday, June 29, 2014 as a donation class. DONE
I started subbing yoga classes at the gym. DONE (And extra DONE with taking over three classes a week for three months while the regular yoga teacher was on maternity leave.)
I started teaching … Continue reading