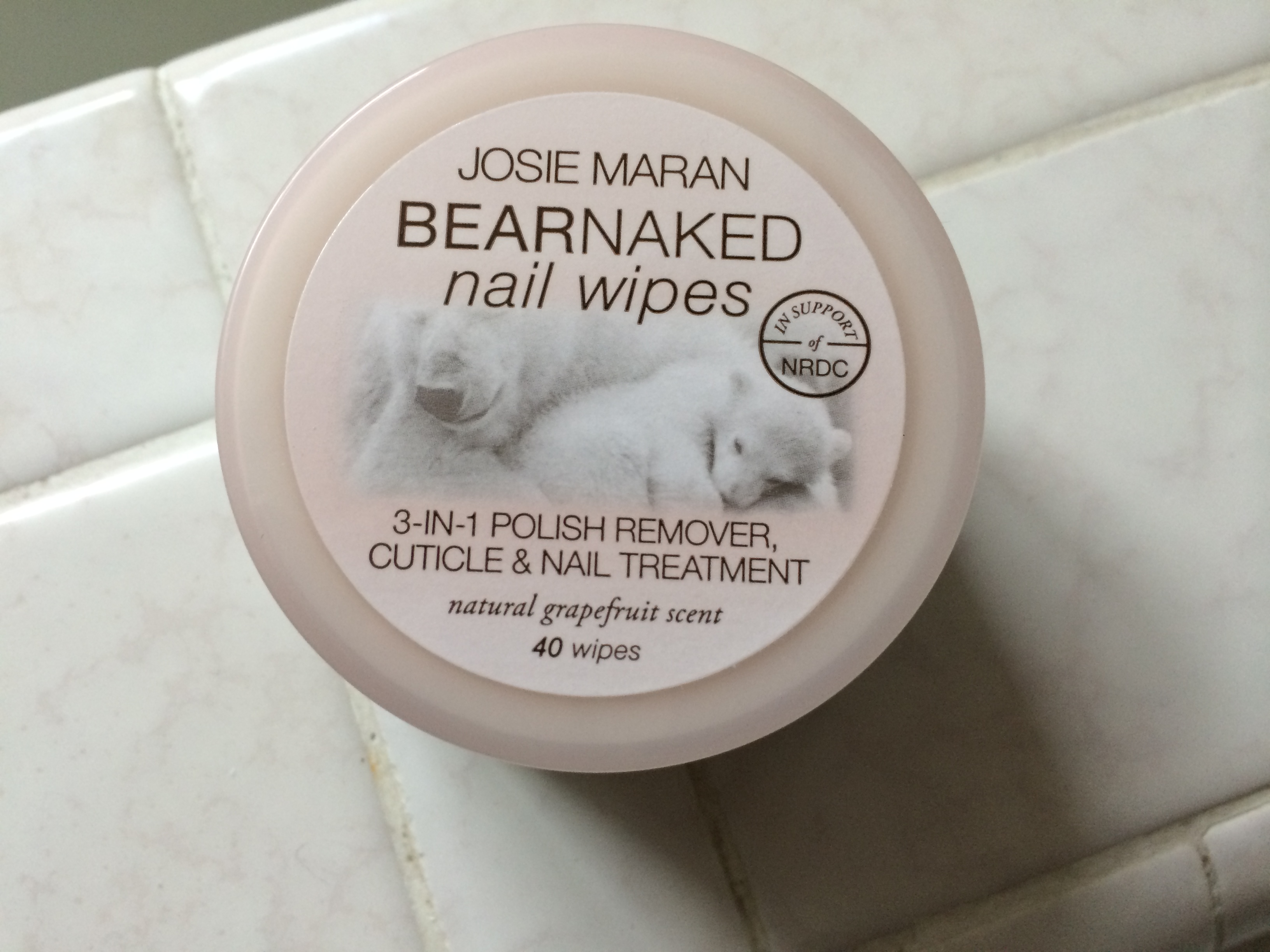 I am trying to get my fingernails back in shape and healthy again. They are thin and peeling.
At a recent visit to the nail salon the woman giving me my mani/pedi gave me some suggestions on how to get my nails growing and strong, which, of course, spurred a blog post titled: My nail experiment.
I am still working on getting them healthy. It's taking a lot longer than I thought it would.
As I was doing my research for the above mentioned post one thing I read that nail polish remover with acetone shouldn't be used.
Beauty and Style said you should avoid nail polish remover. Don't use nail polish remover more than once or twice a month, if possible. And never use a nail polish remover that contains acetone, which can dry and damage nails. … And, a clear coat of nail polish may also help protect nails.
I was at Sephora a few months back and asked if they had nail polish remover without acetone. They had one brand: Josie Maran Bear Naked nail wipes.
I figured there was no way one little wipe would take the polish off of all 10 fingernails, as the package stated. But … Continue reading