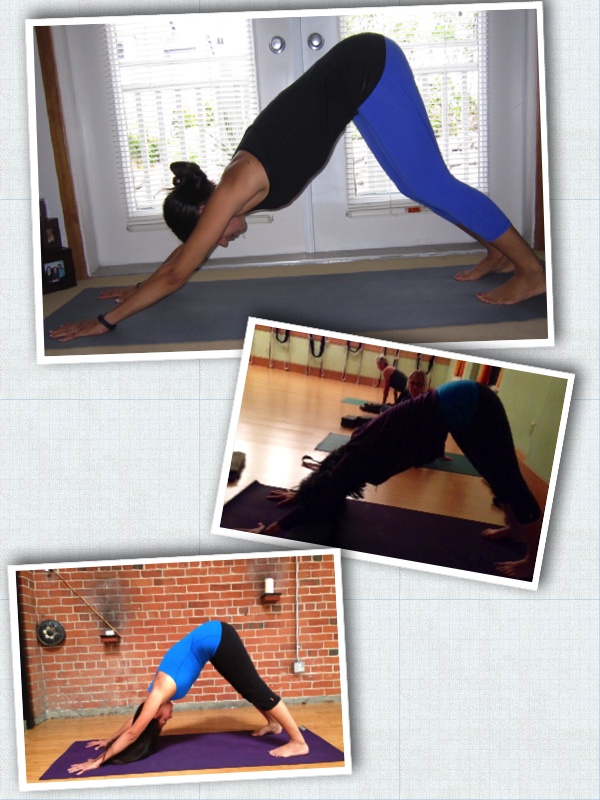 At some point in my yoga practice I assumed I had mastered Adho Mukha Svanasana (Downward Facing Dog).
The great thing about yoga is that we keep practicing and learning and deepening.
When my teacher Richard starting working with me on my Downward Facing Dog in December 2013 he helped me to stop pushing too deep into the pose in an unhealthy way in my upper body. He also helped me to feel more length in my spine.
Richard took the middle photo of me after some adjustments were made in class one evening. The pose started to feel differently in my body.
The bottom photo shows me pushing too far in my arms, pressing my chest toward the floor and my head is hanging. My back is rounded and not as long as it could be.
The top photo I have a long spine, length and space in my back.
I've been teaching yoga a little more than a year now. I tell my students that I want them to have a nice long Dog.
It is not necessary to get your heels to the mat, especially if it means you shorten your Dog to get your heels on the mat.
In … Continue reading