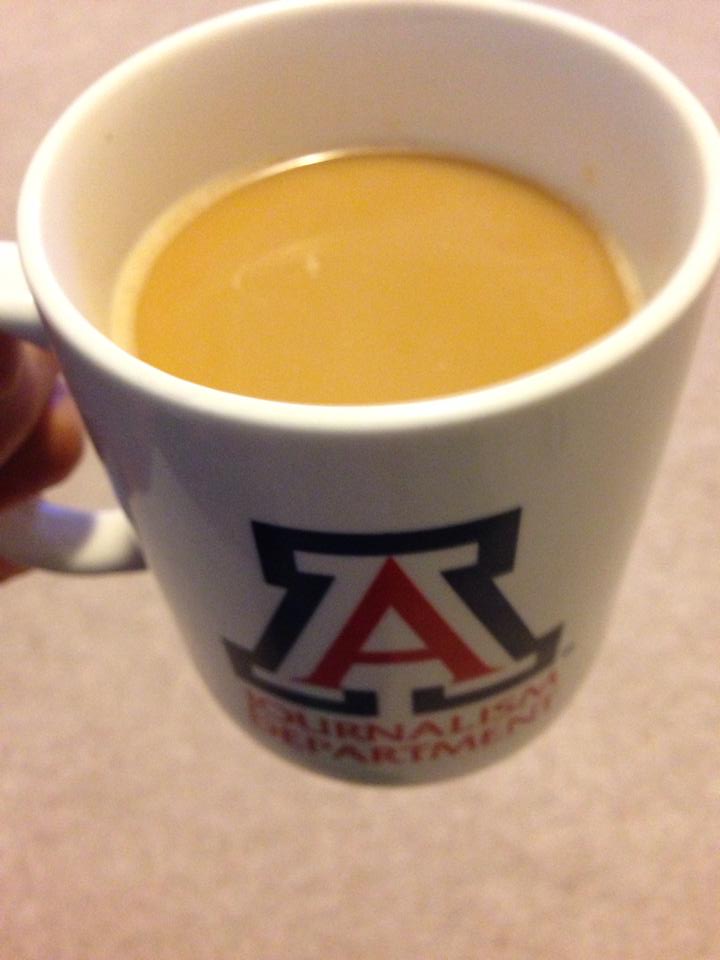 I am a regular coffee drinker. At work I usually have one cup in the morning. The days I work from home and weekends I usually have two cups.
A couple of weeks ago I was really tired at work and upped my coffee intake to two cups.
By Wednesday of that week I had a raging headache, which continued for the next three days.
That Saturday morning I skipped the indoor cycling class I planned on taking because a throbbing head while riding just doesn't work for me.
Pretty much as soon as I had my first cup of coffee my headache was gone.
It was suggested to me recently that there is a  relationship between coffee (caffeine) and our adrenals. From what I understand about exhaustion and adrenal fatigue this makes sense to me. So I did some research.
According to Livestrong, caffeine may trigger the release of adrenaline (a hormone), giving you a quick burst of energy and physical strength followed by a crash marked by fatigue and irritability, in some cases.
Not all doctors agree on how caffeine affects the body's release of adrenaline or whether it affects it at all.
We all know about adrenaline, right? … Continue reading