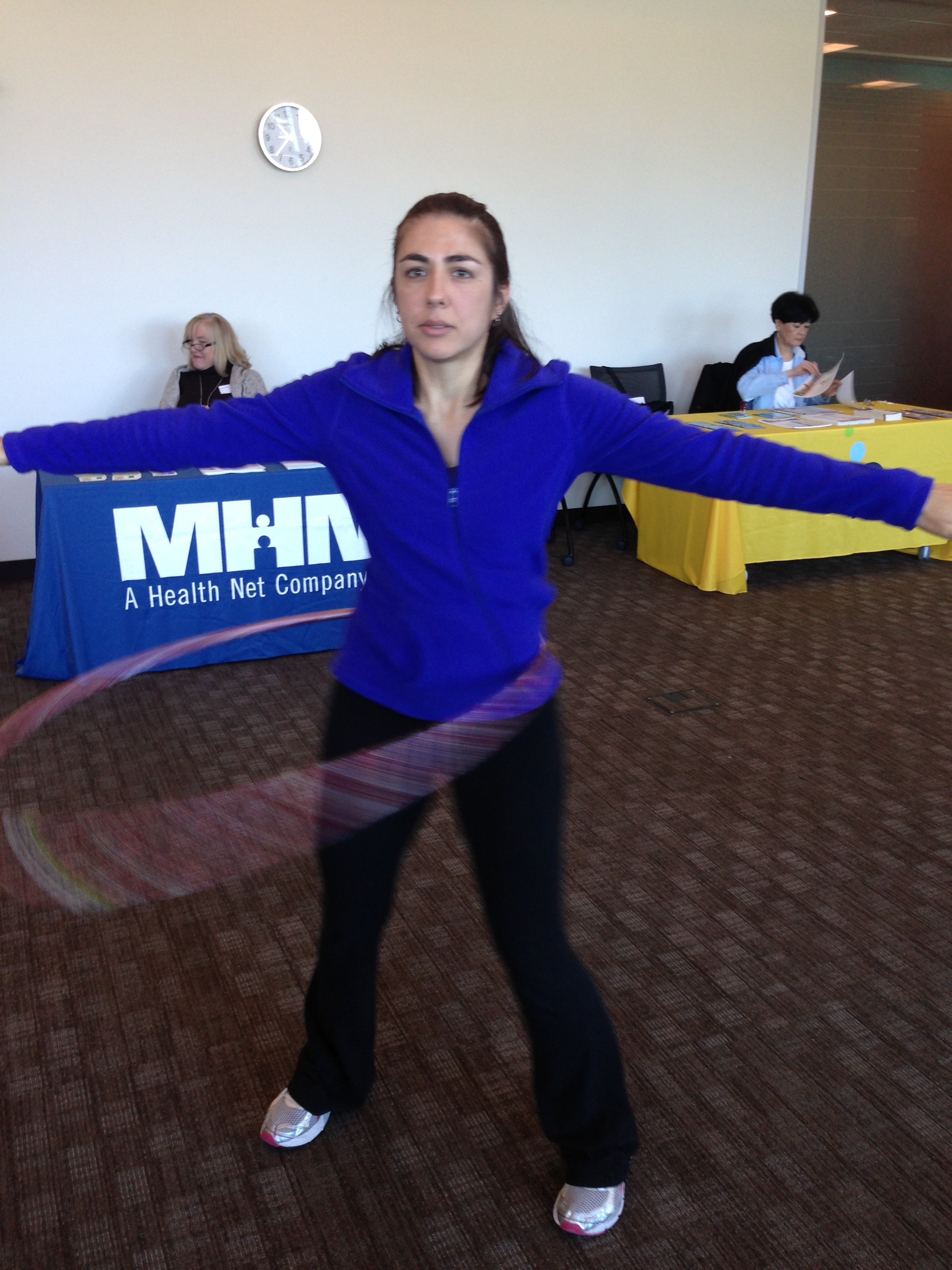 One of the challenges in Go Fit Girl's April Monthly Challenge is to rock that hula hoop.
According to this article on Healthy.com, we are all as cool as the First Lady. And we know how cool Michelle Obama is. And I can guarantee she can rock that hoop.
The article also says, doing any combination of hula-hoop moves for 30 minutes will have you burn 150 to 250 calories.
I am pretty good with the hula hoop. I haven't maxed out on time yet–I usually stop myself even though I know I could keep on going. But after just five minutes I can definitely feel it in my abs, but especially in my obliques.
The Health.com article also gives tips on how to hula hoop. I think the advice is pretty good.
Here are tips on the Forward Stance: Stand inside the hoop with your right foot (or left foot–whatever feels comfortable) forward, holding the hoop against your lower back. Keeping your pelvis tucked, shoulders squared, and chest lifted, bend your knees slightly and give the hoop a good counterclockwise spin around your waist, making sure it's level. To keep the hoop moving, shift your weight quickly between your … Continue reading