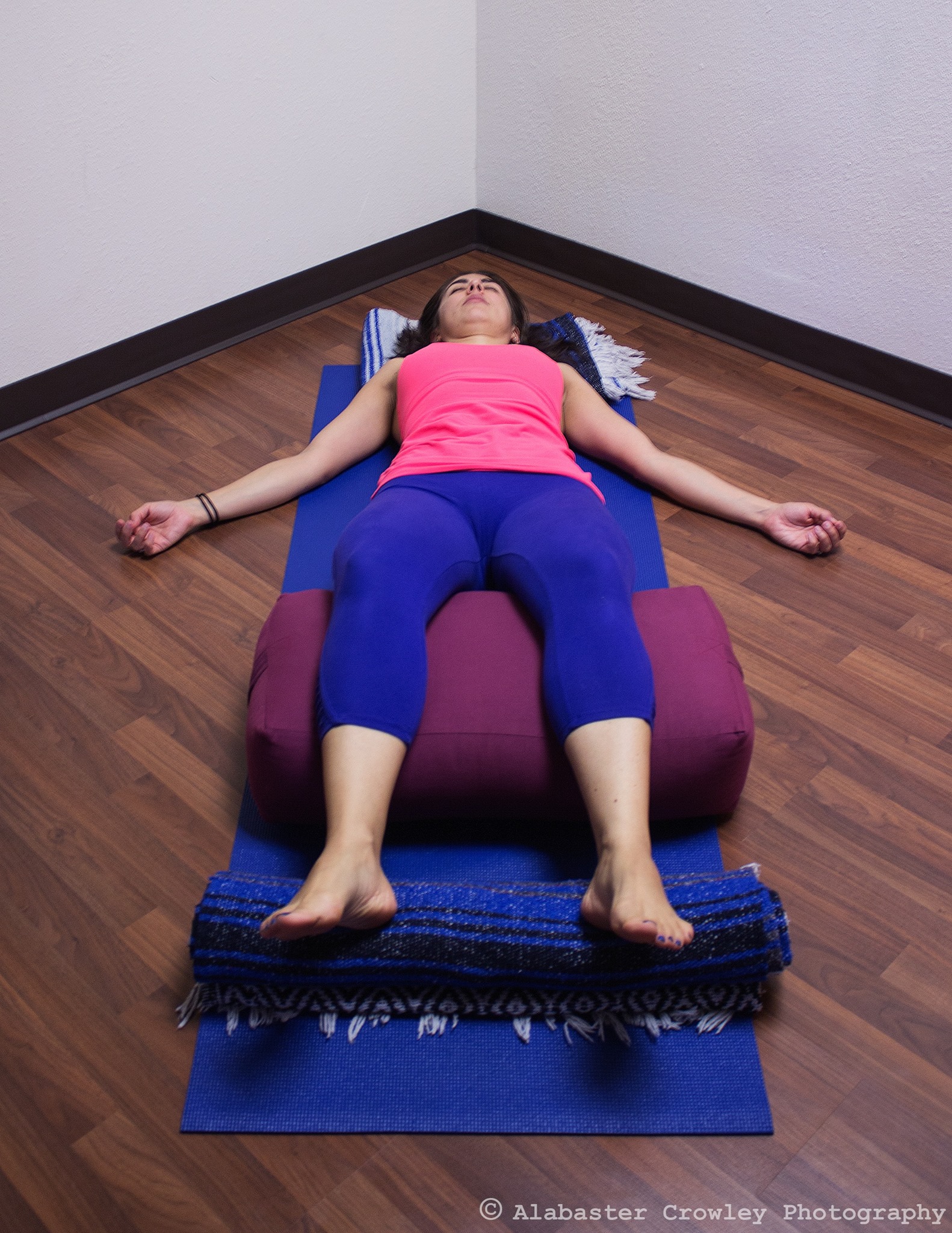 For the month of December I took part in a 31-day Savasana challenge.
My teacher Vickie who was my first Restorative Yoga teacher (and one of my regular yoga teachers) challenged her students to do a 31-day Savasana challenge.
Savasana is a relaxed and restorative pose where you can be supported by blankets and bolsters (as you see in the picture to the left) and where your head and heart are on the same level. This is a time to quiet the body and the mind.
The month of December is stressful with the holidays, food, alcohol, family, parties, friends, end of year …
When we don't think we have time for ourselves, whether that's yoga, Savasana, time reading a good book, taking a bath, just sitting down for 10-15 minutes to enjoy a cup of tea or coffee, etc. is when we need it most.
For the most part the challenge was fairly easy for me since I am not working full time.
But there were still times when I had to try to squeeze that 15 minutes in. Like the day I had an all-day training to become a SPINNING® teacher. And then almost immediately after that went … Continue reading