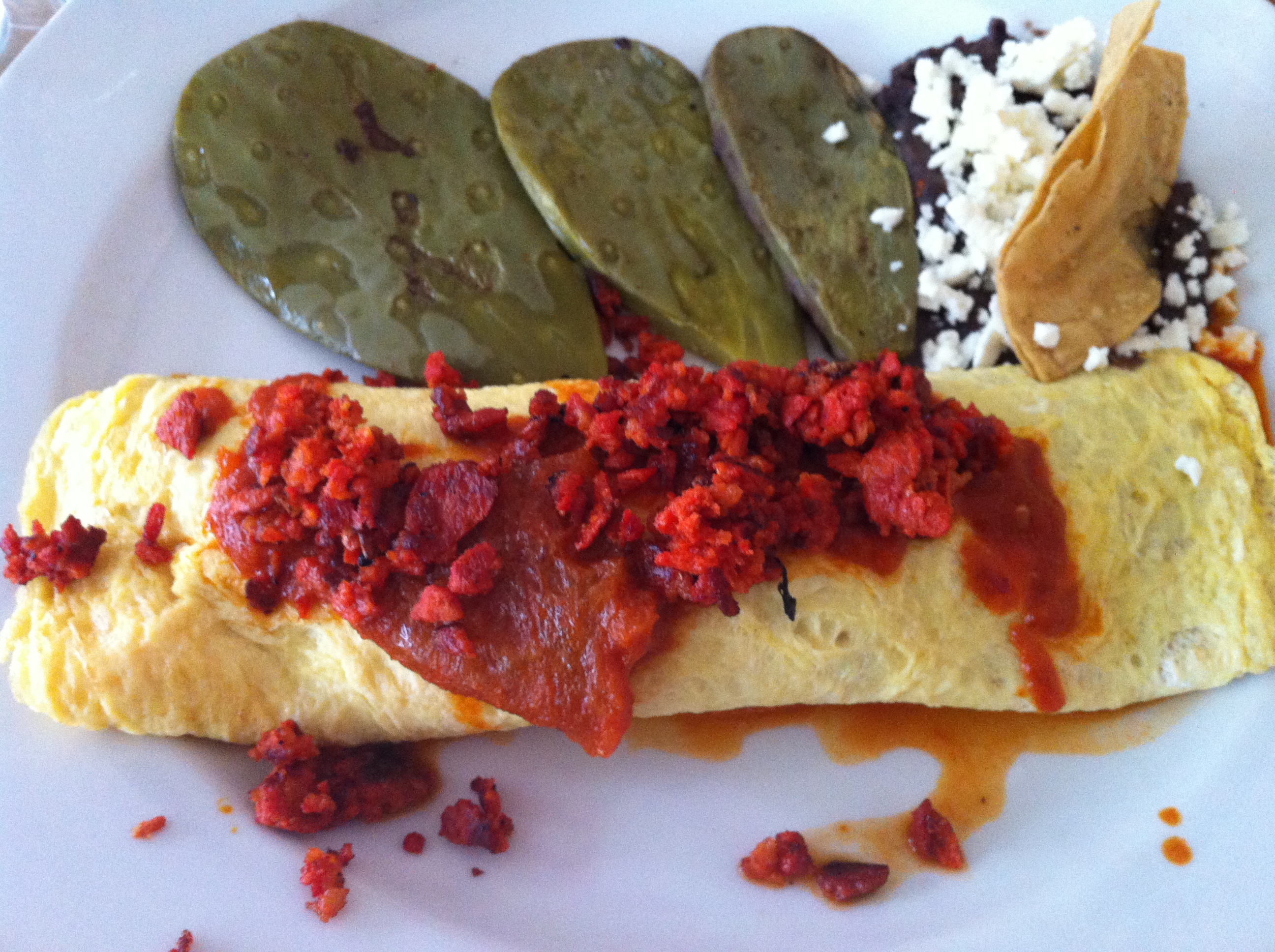 Growing up in the Southwest I ate a lot of Mexican food, especially my mom's cooking.
She never used nopales to cook, which are prickly pear cactus. I have had it a few times.
On Monday when Curt and I had lunch at a cafe both of our meals came with nopales.
Curt had a Mexican fusion dish with fish, nopales, cheese and salsa verde. I had chicken tacos with chilis and nopales.
So, of course, this prompted me to do some research on the nutritional value of the cactus.
According to Livestrong, a serving is one cup of raw, has 14 calories; 1.1 gram of protein; 0.1 g fat; 2.9 grams of carbohydrates; 1.9 grams of fiber. The cactus also provides vitamins and minerals.
According to Gourmet Sleuth, nopales is a vegetable that can be grilled or boiled. If boiling be careful to not overcook or the cactus can get slimy. (I have definitely eaten it that way and it is kinda gross.)
The Gourmet Sleuth also says, the best preparation we have tried is to prepare the nopal leaves (remove spines) then grill over hot coals till tender and slightly browned. Then slice into nopalitos … Continue reading