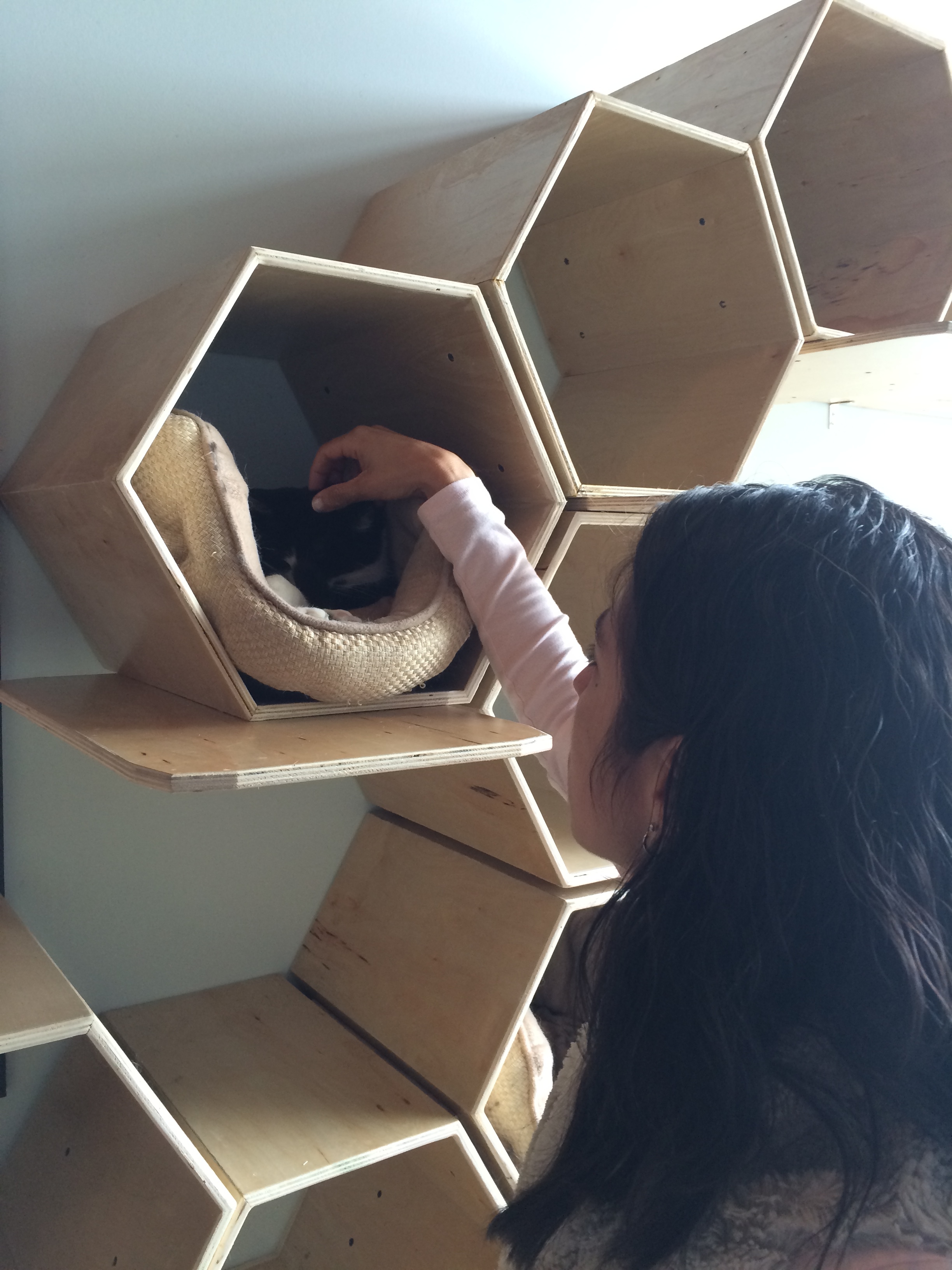 My friend Karen and I recently headed to the new cat cafe and lounge in Portland called Purringtons Cat Lounge.
The Purringtons website describes the cat cafe as a business where cats and humans can hang out for a certain period of time. Additionally, food or drink or both maybe purchased by visitors.
All cats are up for adoption through the Cat Adoption Team. They hang out at Purringtons until they find their forever home.
There are two sides to the place. You walk into the cafe where you check in, pay the cover, order light bites and/or drinks, do a little shopping and can sit at a bar and watch the cats through large windows.
The lounge area is where the cat living room is located. Once inside you get to hang out and play with the cats and enjoy your bites and drinks.
We hung out with the cats, petted them, played with them and just enjoyed watching them.
There were just a few rules we had to abide by. And one of the "rules" is that kids under 10 can't enter the lounge, but they can view the cats from the big windows in the … Continue reading