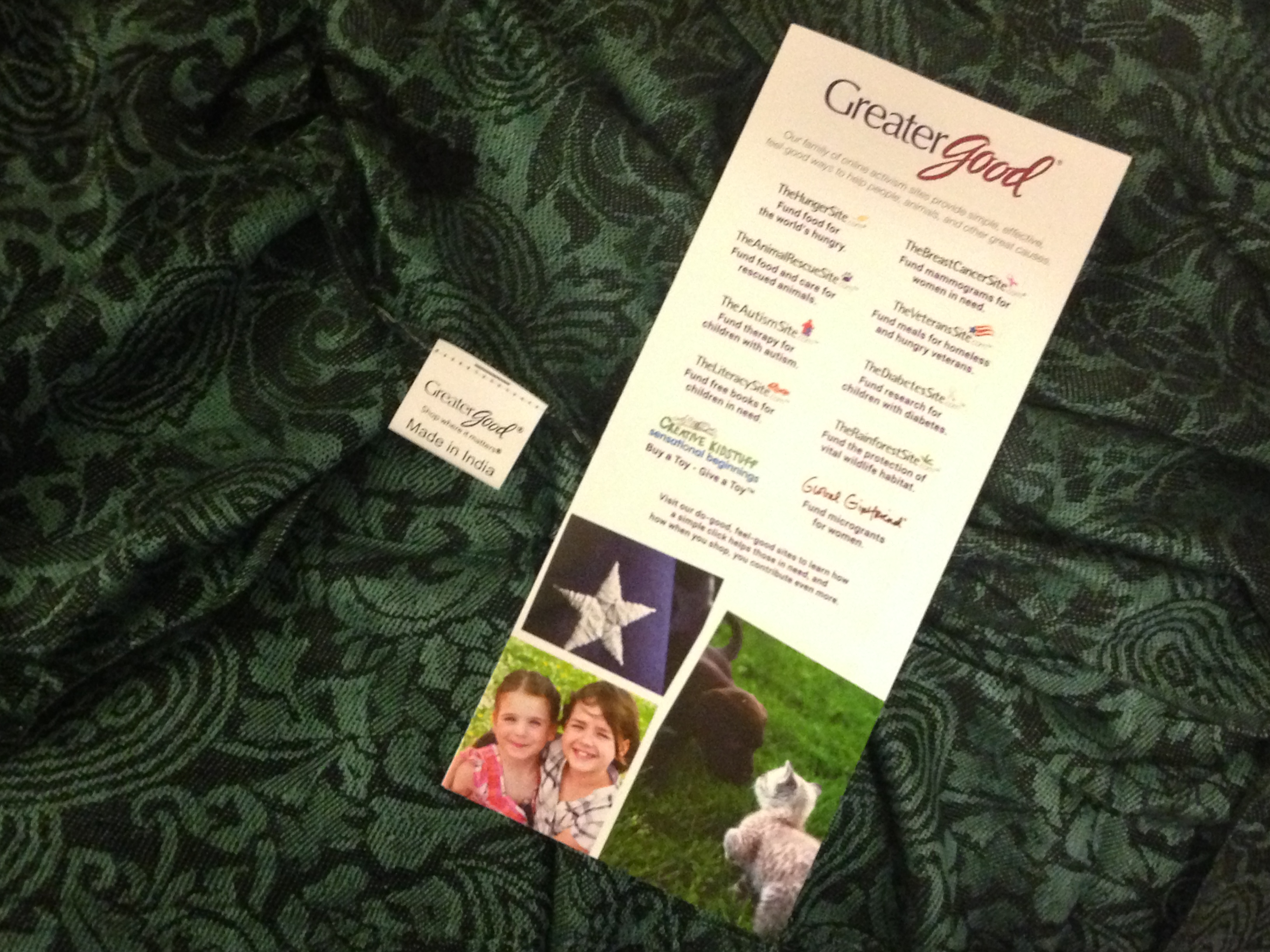 The other day in the mail I received a gorgeous scarf from my brother. Either an early Christmas present or late birthday present.
There was a pamphlet included with the scarf about greatergood.org (in partnership with greatergood.com).
Greatergood.org website simply states: GreaterGood works to protect people, pets and the planet.
My scarf came from the Animal Rescue Site shop as animal rescue is something my brother is passionate about. My scarf funded 28 bowls of food.
I love this!
I perused their website and found many cool programs they work to support. My favorite is Operation Sandwich. (I also like Cats R Cool. And frankly all the programs are awesome.)
According to the site, a food bank in Seattle has teamed up with GreaterGood to launch Operation Sandwich to fight back against hunger. GreaterGood staff and other local volunteers will prepare sandwiches every week for the homeless and working poor.
The site also says, sandwiches provide an easy, cost-effective way to craft complete and ready-to-eat meals that are also handheld and portable, meaning they travel well to school or work where prohibitive prices often mean missed meals. Sandwiches are also nutritious, and for some homeless, it might be the … Continue reading