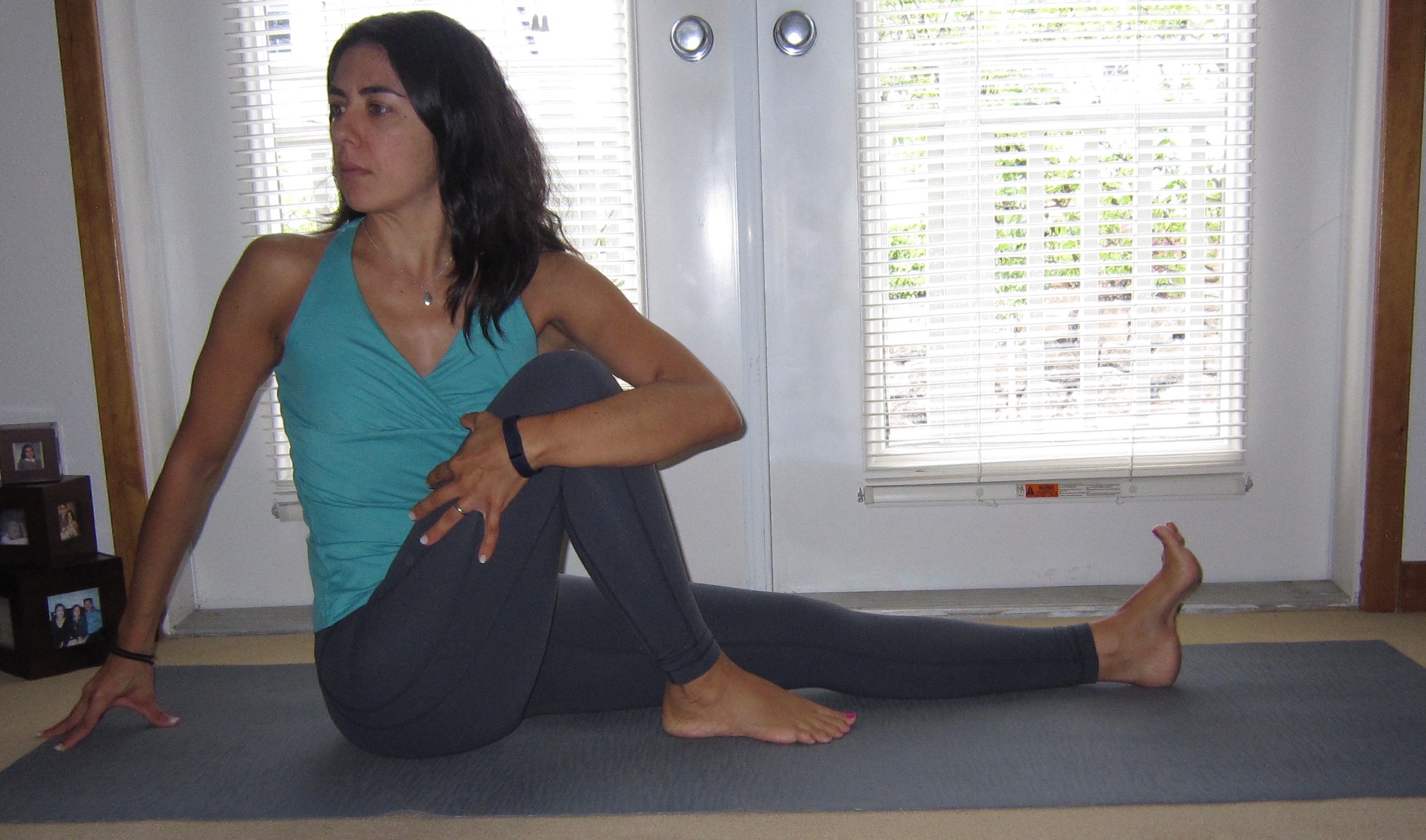 This week the theme in my yoga classes is twists.
My mama is visiting this week and I asked her what she wanted the theme to be. (I already knew what she wanted. But I asked anyway.)
I have gotten a lot of great feedback from my students on this week's sequence. They tell me they feel great, relaxed, stretched out, etc.
Twists are awesome for the body and do so many good things for us.
As I have been telling my students this week, twists help us with digestion, to detox, to de-stress, release tension and anxiety and help us keep our spine muscles mobile.
Twists compress and release your abdominal region, which can increase circulation to your organs and stimulate your digestive system, according to an article on Yoga Journal about healthy digestion.
When you twist you compress (squeeze) and when you release (soak) there will be a rush of fresh blood that will flood your digestive organs, according to DoYouYoga's article 5 health benefits of yoga twists.
When you release, you re-introduce fresh blood, which can help cleanse the cells of any built up waste because with increased circulation comes increased cellular detoxification, also according to the … Continue reading