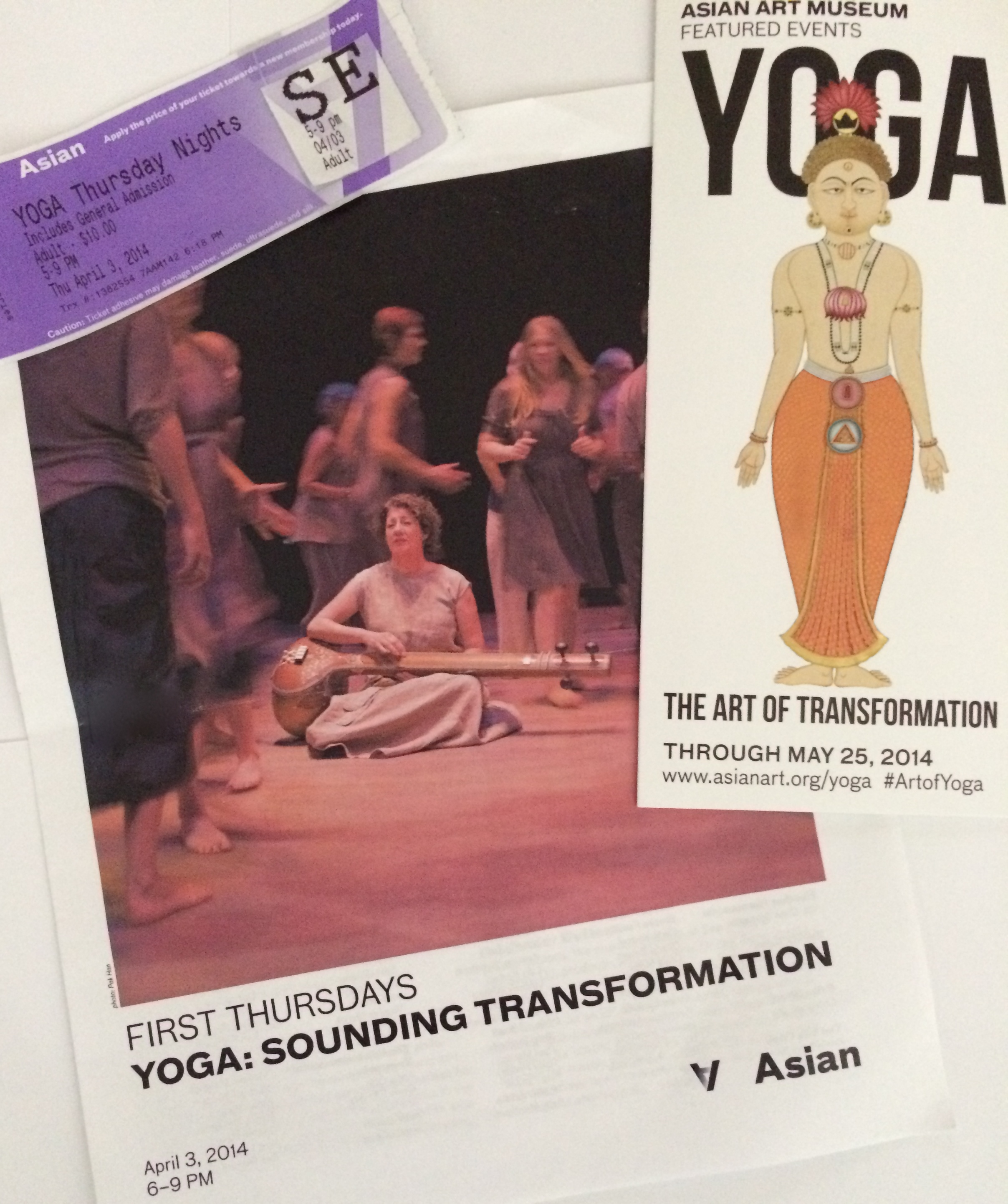 Right now at the Asian Art Museum there is an exhibit called Yoga: The Art of Transformation.
It is a Smithsonian exhibition and only being shown in three cities: Washington D.C., San Francisco and Cleveland.
It is the first exhibition to present this leitmotif of Indian visual culture and examines the roles of yogis and yoginis played in Indian society over two thousand years, according to the Smithsonian site.
Normally on Thursday nights I have teacher training class. But the teachers worked it out that if we wanted to attend the Yoga: Sounding Transformation evening lead by Ann Dyer, one of our yoga teacher training teachers, along with her Vak Choir we could.
The exhibit was beautiful along with the chanting and music. I got to hang out with some of my teacher training friends. And I ran into so many people in my yoga world, such as yoga teachers and many fellow yogis and yoginis who I see regularly in a variety of classes.
I feel so lucky that I was able to see this special exhibit along with the night of yoga and sound.
Plus having a night off from school to be surrounded by amazing … Continue reading