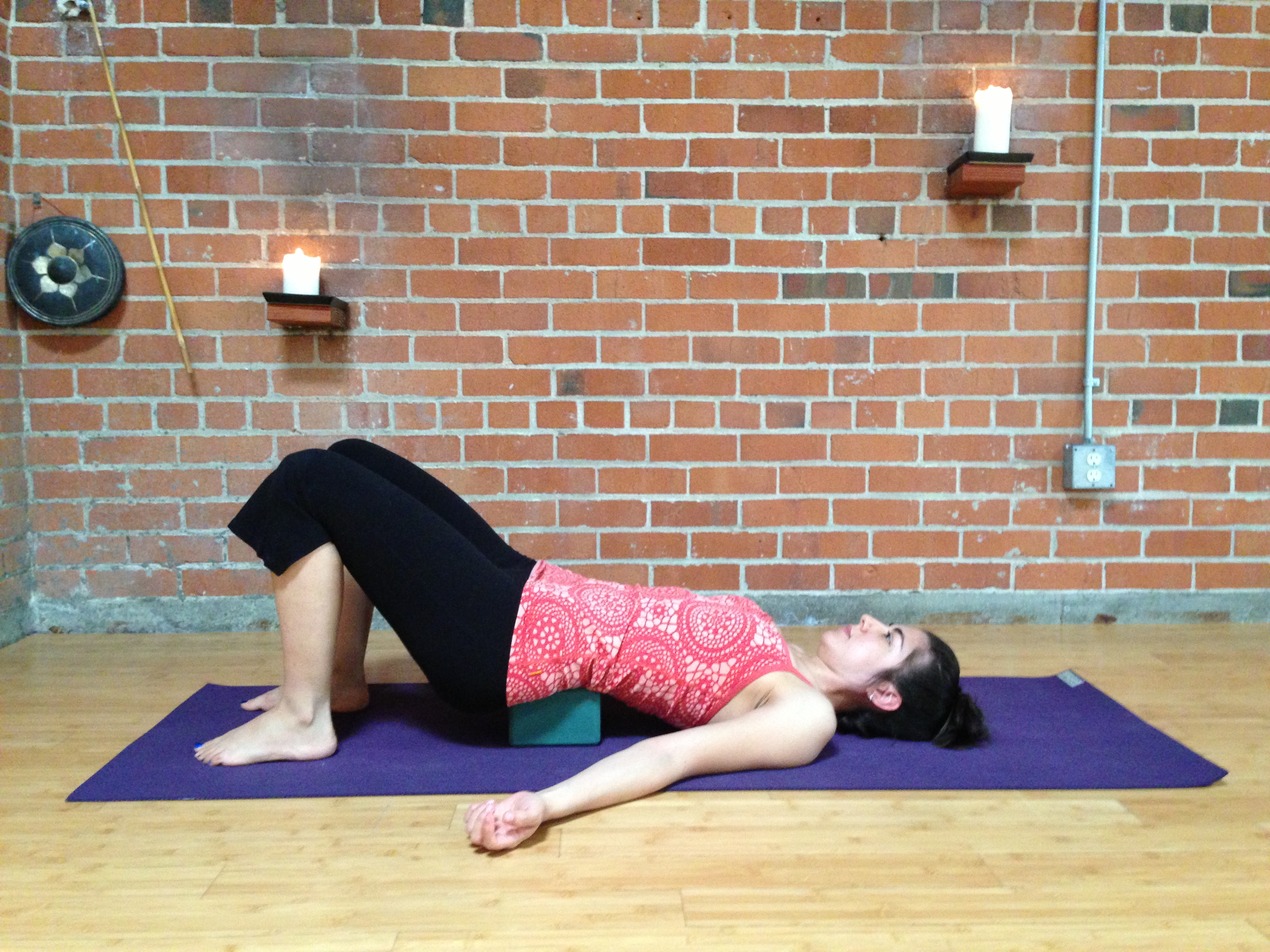 In the last all-day Saturday yoga teacher training there was a huge focus on standing poses. The second half we worked on chanting, which meant a lot of sitting.
The next day my low back hurt.
Standing and sitting are both hard on my lower back.
Normally on Sundays I attend a rather active Vinyasa yoga class.  I decided for that day that practice was not appropriate for my body.
I did a little research on yoga for back pain. Baxter, who is one of my yoga teachers and the director and a teacher of my yoga teacher training, specializes in back care. He writes for the Yoga Journal blog. You can find one of his back care posts right here.
Baxter also has a blog where he writes with others called Yoga for Healthy Aging. I decided to search that blog and came upon a sequence Baxter put together for low back care.
I decided to go with a gentle approach for my back care home practice: