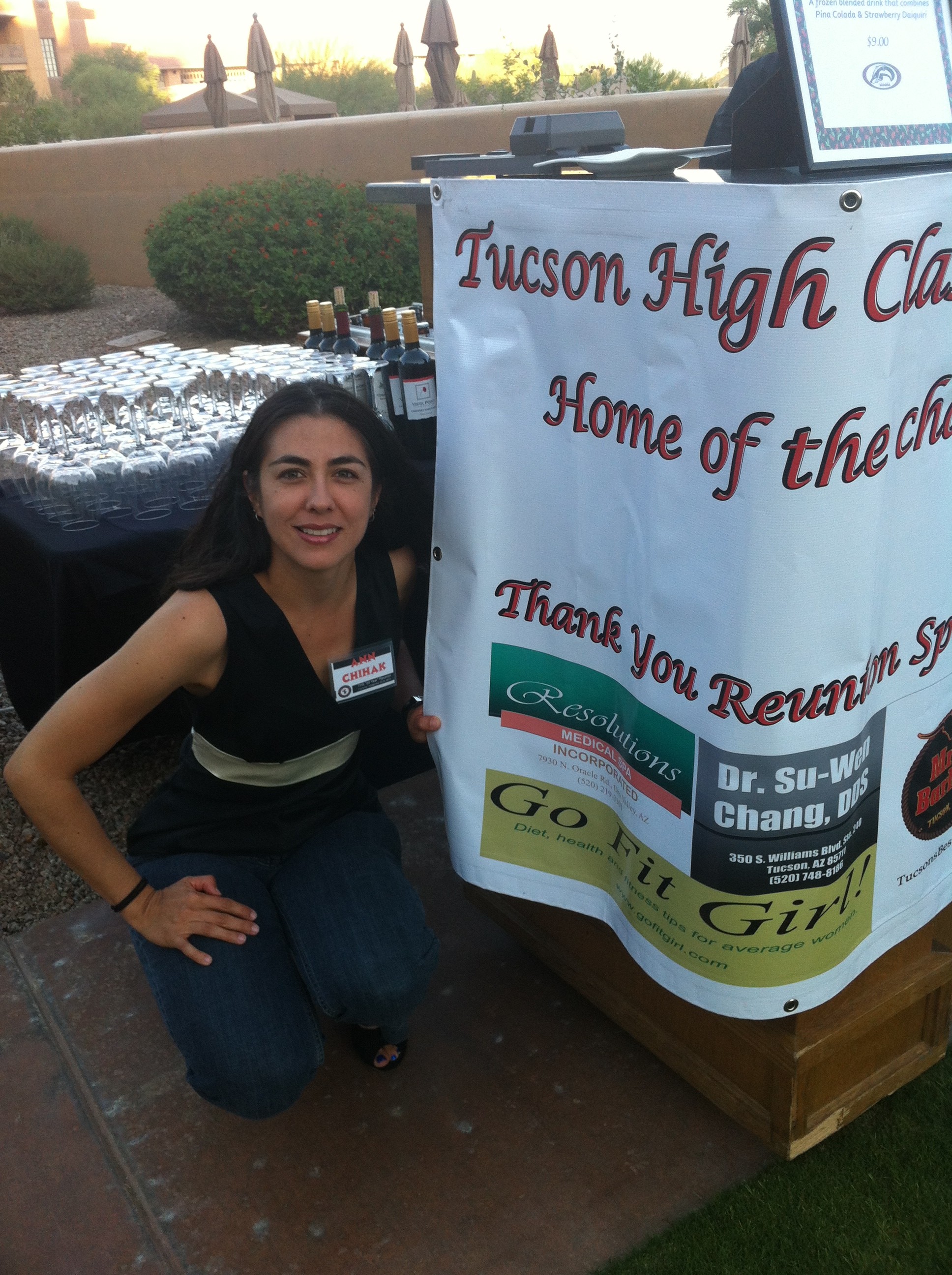 As I type this I am sitting in LAX waiting for my connecting flight from Tucson to Oakland. And I thought I would utilize the free Wi-Fi in the airport to write today's post.
I spent an extra long weekend in Tucson. My 20-year high school reunion took place over the weekend at a beautiful resort called Starr Pass.
I came in a little early to visit family. (Curt joined me on Friday.) Day 1 I saw both sets of parents, my grandpa, my grandma and my brother.
I love my hometown and my home state despite the crazy politics. True Tucsonans aren't racist and are proud of where they came from.
I hung out with a lot of old friends from various backgrounds. (One of the greatest things about Tucson High Magnet School is the diversity. The opportunities to learn and explore many things from dance, to science, to photography … is absolutely amazing.) A lot of my my friends from high school are Mexican American, like me.
I have always been proud of who I am, what I am and where I came from. (And a lot of that comes from a family with a sense of … Continue reading