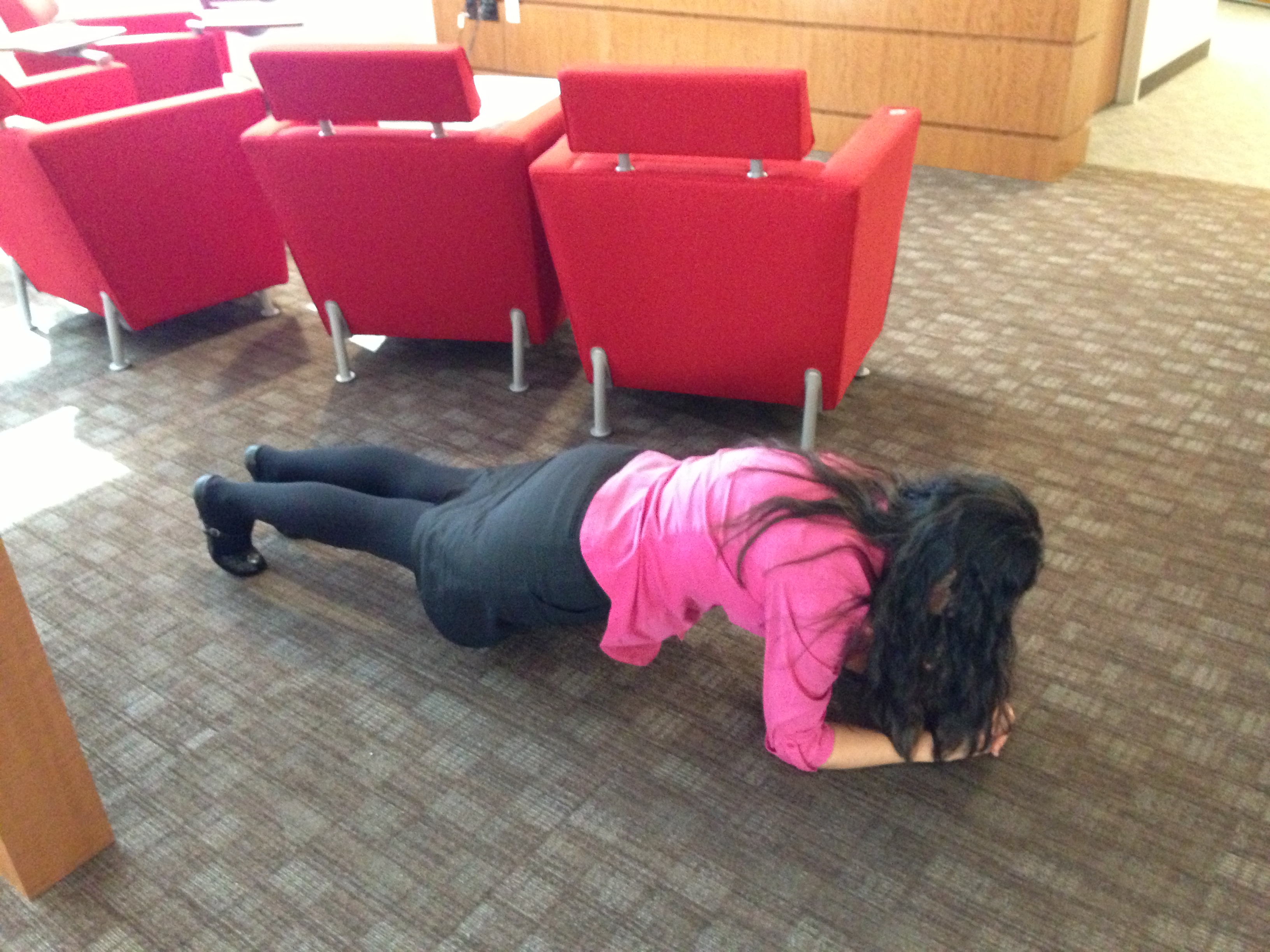 Don't let what you cannot do interfere with what you can do.
I stole that quote from my friend Nicole's Facebook status. She was quoting her kid's basketball coach. She said it was inspiring for her yoga practice.
Lately I have tried to be more open minded with myself when it comes to exercise. There are yoga poses I know I can't do–like handstand or headstand. (A bum shoulder keeps me from attempting the full pose.) But I can work toward them. There are other poses I don't think I can do but instead of just saying to myself, no way, I now will at least try.
Same thing with planks. We do them in yoga and body conditioning and abs classes. Whenever it is announced that we are going to do a 1-minute plank I complain and convince myself that I can't do it.
In my Friday morning body conditioning class (which is actually called Muscle Blast) the instructor recently had us hold a 1-minute plank. I, of course, announced to him that there was no way I could do that. He, of course, told me I could. We got into position and I asked him to … Continue reading