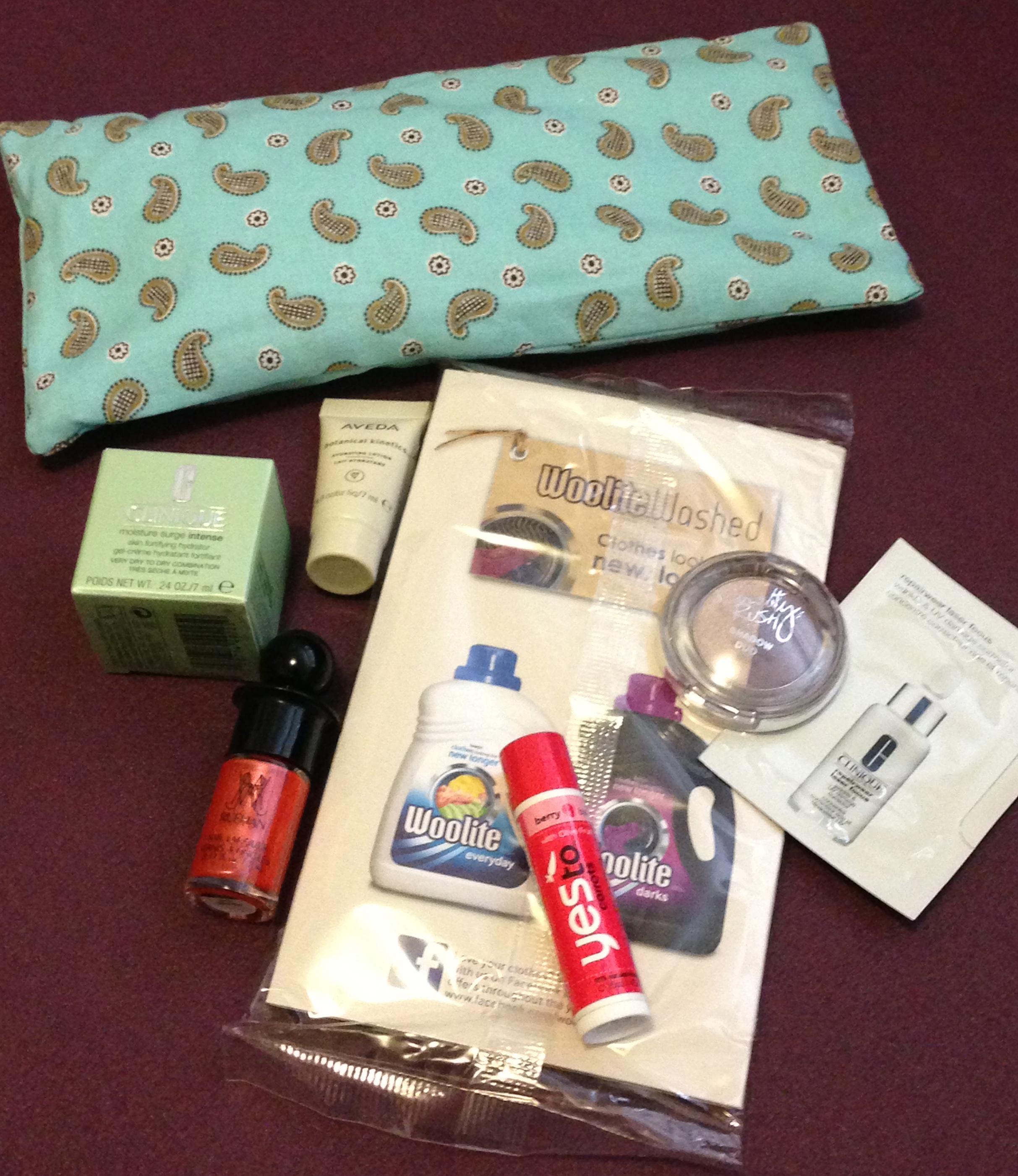 Birchbox helps you find products that you'll love, which is what the website says.
I started my Birchbox subscription about four months ago. Once a month for $10 I get a fun pink box in the mail filled with mostly beauty samples. Some of the items I save for myself. Some I throw into the goodie bag for Comment Contest Tuesday prizes.
Certain items are automatically punted to the Comment Contest Tuesday goodie bag because of a perfumey smell attached to the product or if a color really is just not me.
For each sample I tried I will give a brief description then let you know if I would not buy this; I might buy this; I would buy this; I would definitely buy this. (The order of the items have nothing to do with best to worst or vice versa. They are in order of me trying them.)
Whish Hair Inhibiting Deodorant Swipe: The wipe had a slight perfumey smell, which seemed to go away after a few hours. It stayed sticky under my armpits for about an hour and then seemed to go away. Great to keep in your purse or in your gym bag. … Continue reading