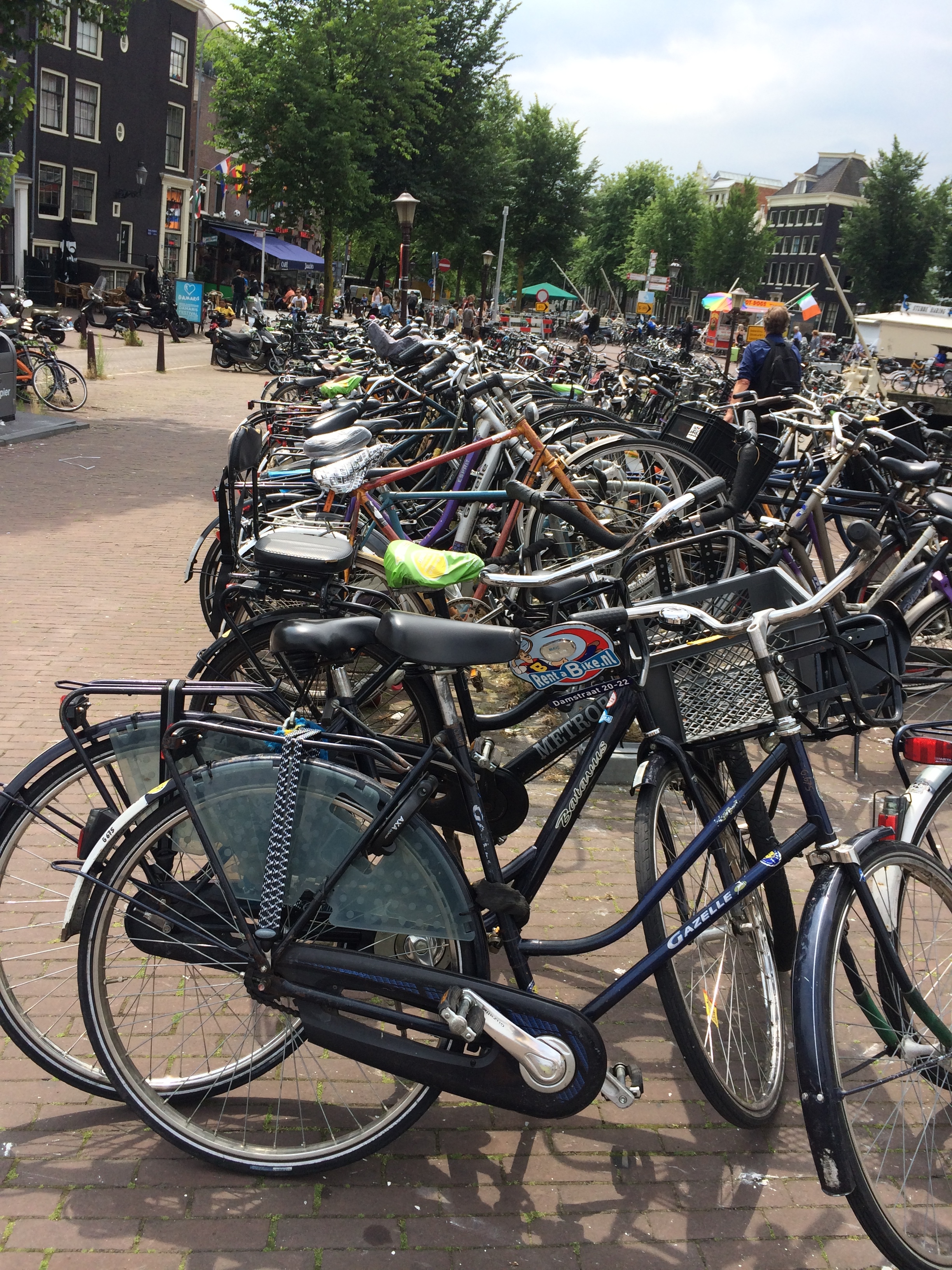 It's a rainy day today here in Amsterdam. Curt and I are being lazy and lounging … sleeping way too late, but there is a futbol match tonight at 10 p.m., which will keep us up late. Plus, we're on vacation so who cares!
This is my third visit to Amsterdam and the thing that I am always impressed by are all of the cyclists (and a few other things). But this post is about bicycles.
One day Curt and I were at a cafe and we observed a Dutch woman on a bike in a skirt and boots on her phone with a kid on the bike and a bag hanging off of her while going up a slight hill like it was no big deal.
It's a way of life around here. Our friends who live outside The Hague have five bikes among the two of them. Houses come with a standard bike shed.
According to I amsterdam, cycling is a fundamental part of Dutch culture and that's especially evident in Amsterdam, where a total of 2 million kilometers (which is about 1,242,742 miles) is cycled every day. The popularity of cycling is often put down to it being … Continue reading