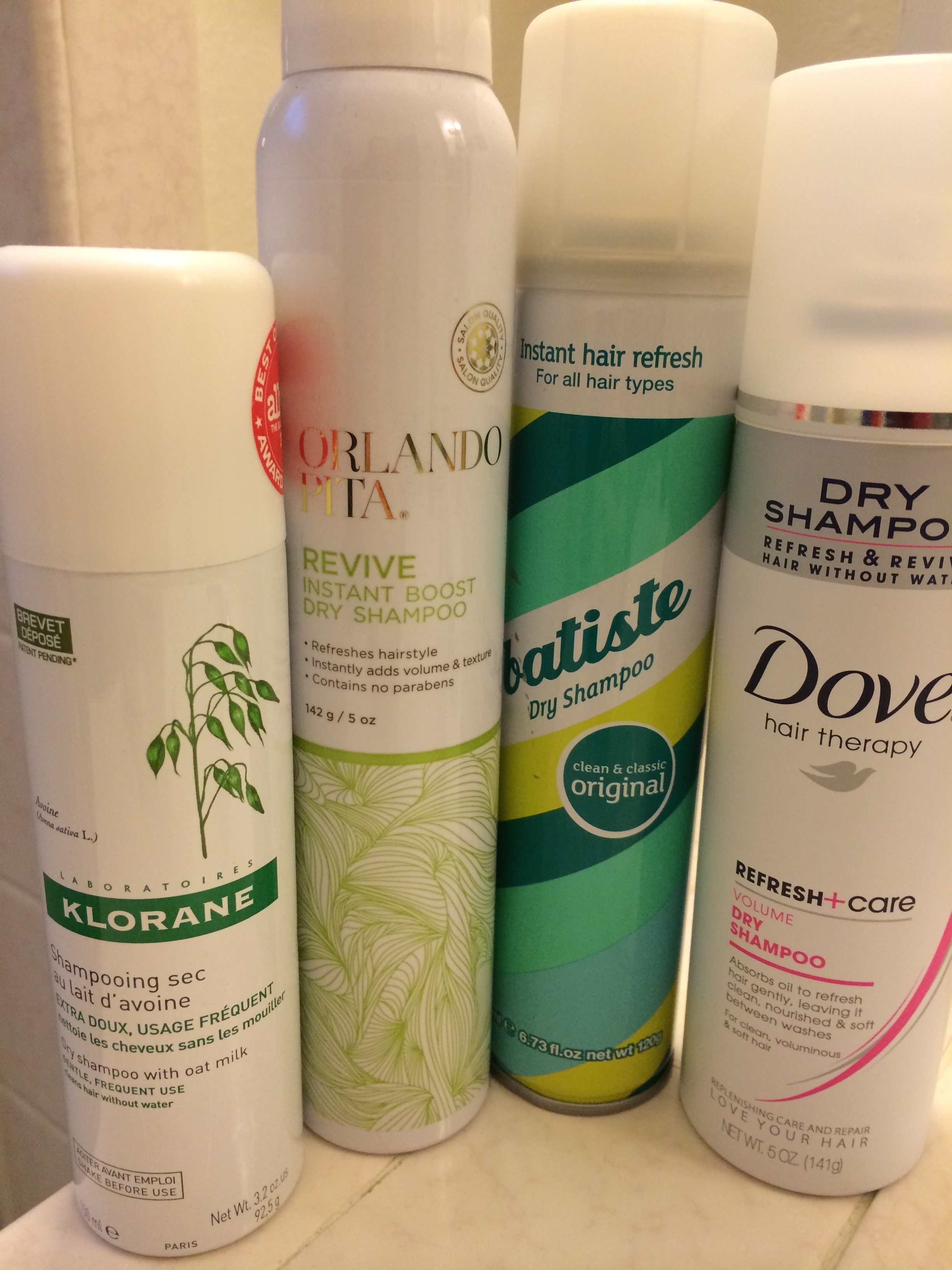 I have done two reviews in the past on dry shampoos, which you can read here and here.
Today I am posting No. 3 (drie in Dutch) review.
If you have been a reader of GFG! even for a short period of time you probably know that I have a smell sensitivity. I get what I call mini migraines when I come into contact with certain smells.
Anything perfumey or sweet or unnatural will trigger my ragging headaches and nausea.
If a product I am reviewing has a perfumey and/or sweet and/or unnatural smell it won't get a high score.
What I wonder is why would someone want some smelly thing lingering in their hair when they could also possibly be wearing perfume and smelly lotion?
Anyway, yea, smells, unless fresh and/or natural are bad news for me.
Today I am reviewing four dry shampoos.
Like in the past I will review least favorite to favorite.
The Dove Hair Therapy dry shampoo has a super sweet smell.
The spray has a white residue, which can be brushed out or slept on if using the night before. The dry shampoo works. But that smell. Wow, it is sickly super … Continue reading