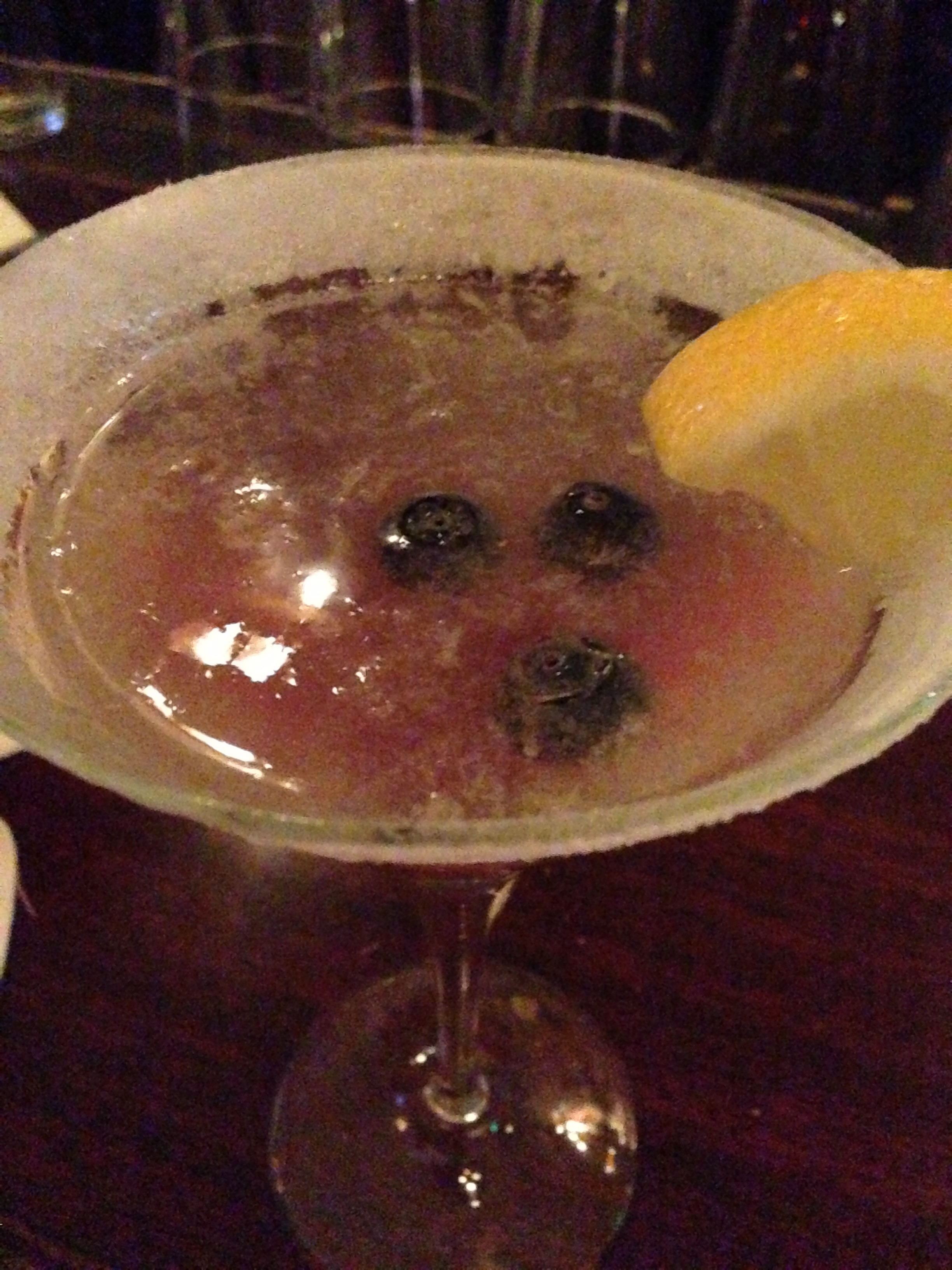 Sorry for the lack of posts lately. Curt and I were in Portland last weekend and I didn't do anything remotely healthy to write about.
And then coming back to a hectic and crazy time at work …
When Curt and I were in Portland last weekend we were at a restaurant called Jake's having a delicious late-night dinner. I was just having water with with dinner as I had consumed numerous beers throughout the day.
But as we were sitting at the bar I kept watching the bartenders make drinks and especially a really yummy looking one. I figured out it was the blueberry lemon drop.
So I had them make me one. Oh wow, it was delicious. So I had a second one. Yum!
As I was scooping out the blueberries after the glass had been emptied of liquid Curt and I started talking about blueberries. (Yup, we're that exciting!)
I said something about how blueberries had antioxidants. Curt asked me what that meant. And I admitted that I really didn't know.
So that, of course, inspired a post.
According to Discovery Health: How Stuff Works, as the name implies, antioxidants are substances that are capable of … Continue reading