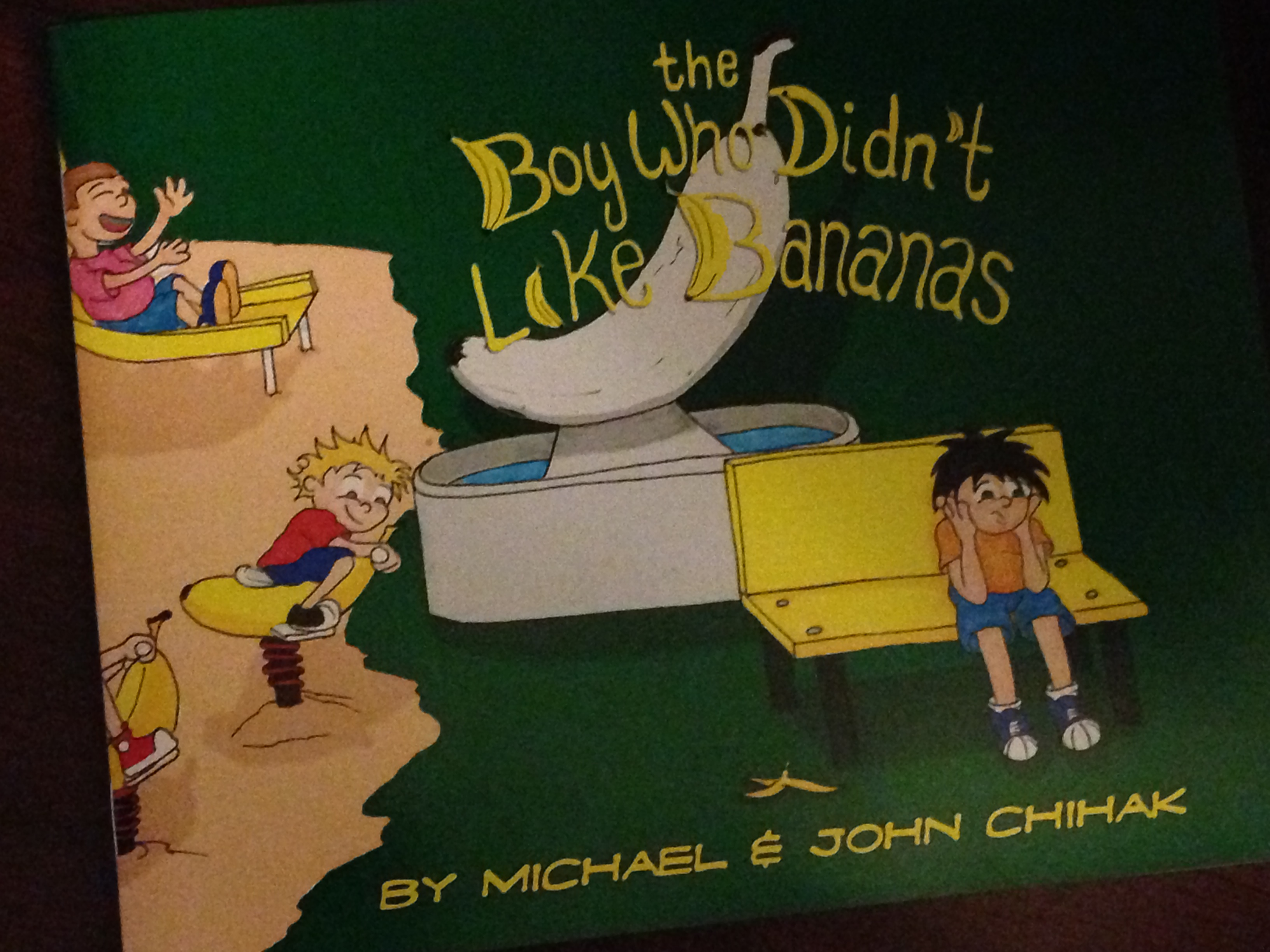 My dad and brother collaborated and self-published a children's book, The Boy Who Didn't Like Bananas.
Michael, my dad, wrote and John, brother, illustrated.
Bananas are nutritionally good for your body.
And reading is nutritionally good for your brain.
Bananas "are delicious. Not to mention that they're very nutritious."
A medium-sized banana has about 100 calories, 3 grams of fiber and not even 1 gram of protein.
According to the Chiquita Banana website under health and nutrition some nutrition facts provided are:
Safe and pure enough for baby's first solid food, according to the American Academy of Pediatrics.
Bananas are a terrific, heart-healthy food when included in a diet low in saturated fat and cholesterol.
Naturally fat-, cholesterol- and sodium-free.
A good source of potassium, dietary fiber, manganese and vitamins B6 & C.
There is also a yoga pose called Banana (Bananasana), which according to the Yin Yoga website is a delicious way to stretch the whole side of the body and stretches the oblique stomach muscles and the side intercostal muscles between the ribs, among some other benefits.
The book has a nice message. I feel that bullying is addressed in a light way. We are reminded that we all … Continue reading