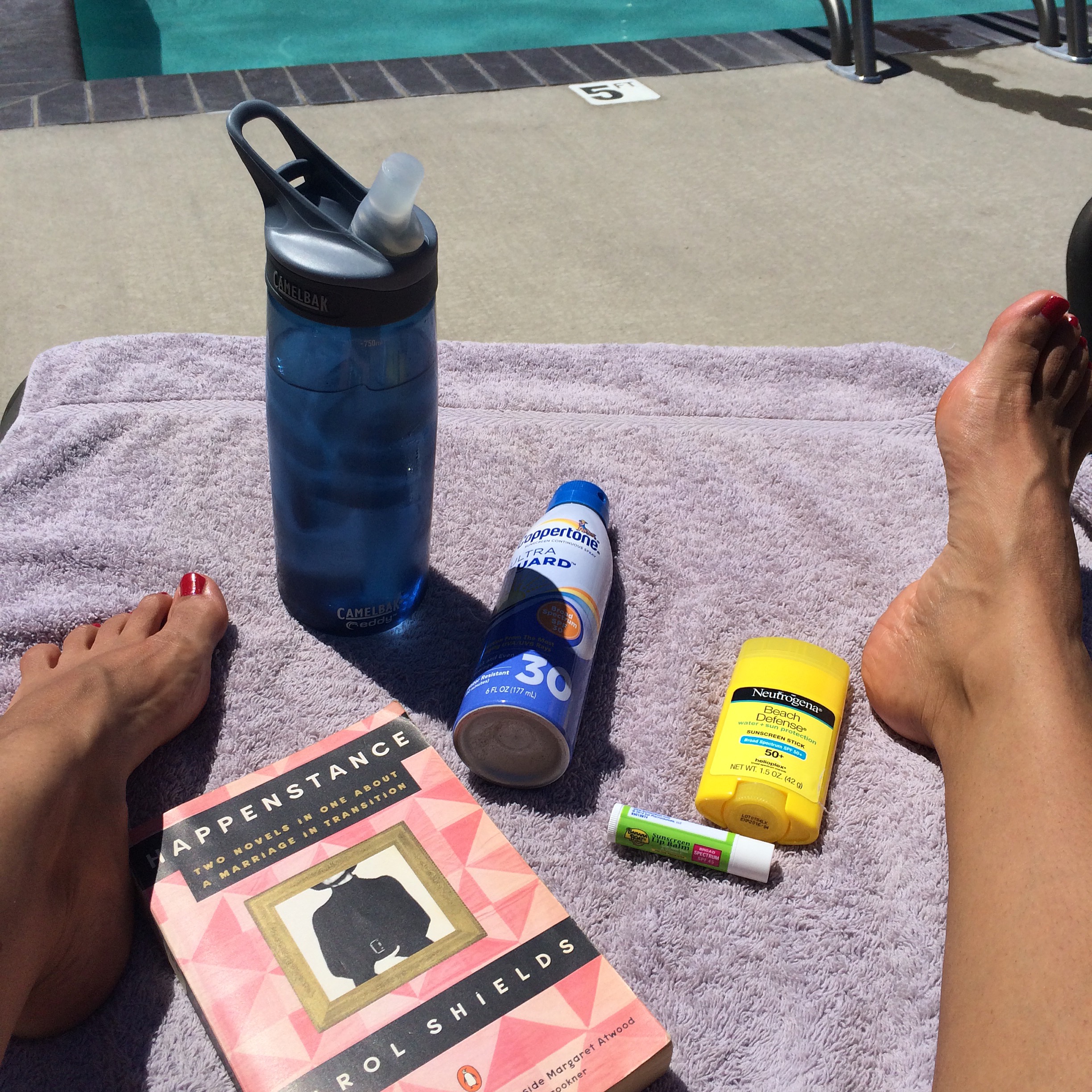 It's summer!
In Portland (and Oregon) we are in a heat wave. (It's been much longer than the average heat waves. And we are at about 10 degrees warmer than normal. When you don't have air conditioning that can be uncomfortable and downright miserable at times.)
In the townhouse community Curt and I live in there is a pool. I spend some of my free time at the pool. I love hanging out at the pool and working on my tan.
Yup, I love having a nice tan. But I do it smartly. I drink lots of water and I keep my skin protected with sunscreen. I wear sun glasses and a hat.
One of my favorite sunscreen brands is Neutrogena. I also buy Coppertone and Banana Boat.
I have heard from numerous people that their dermatologists recommend Neutrogena-brand products. (I did a Review Wednesday last year on Neutrogena sun screen.)
I use a body spray, a stick for my face and ears and lip balm with SPF.
A friend recently posted an article on Facebook titled, Neutrogena is the number one sunscreen to avoid, says EWG.
This conflicts with what experts have told many people I know.
I … Continue reading