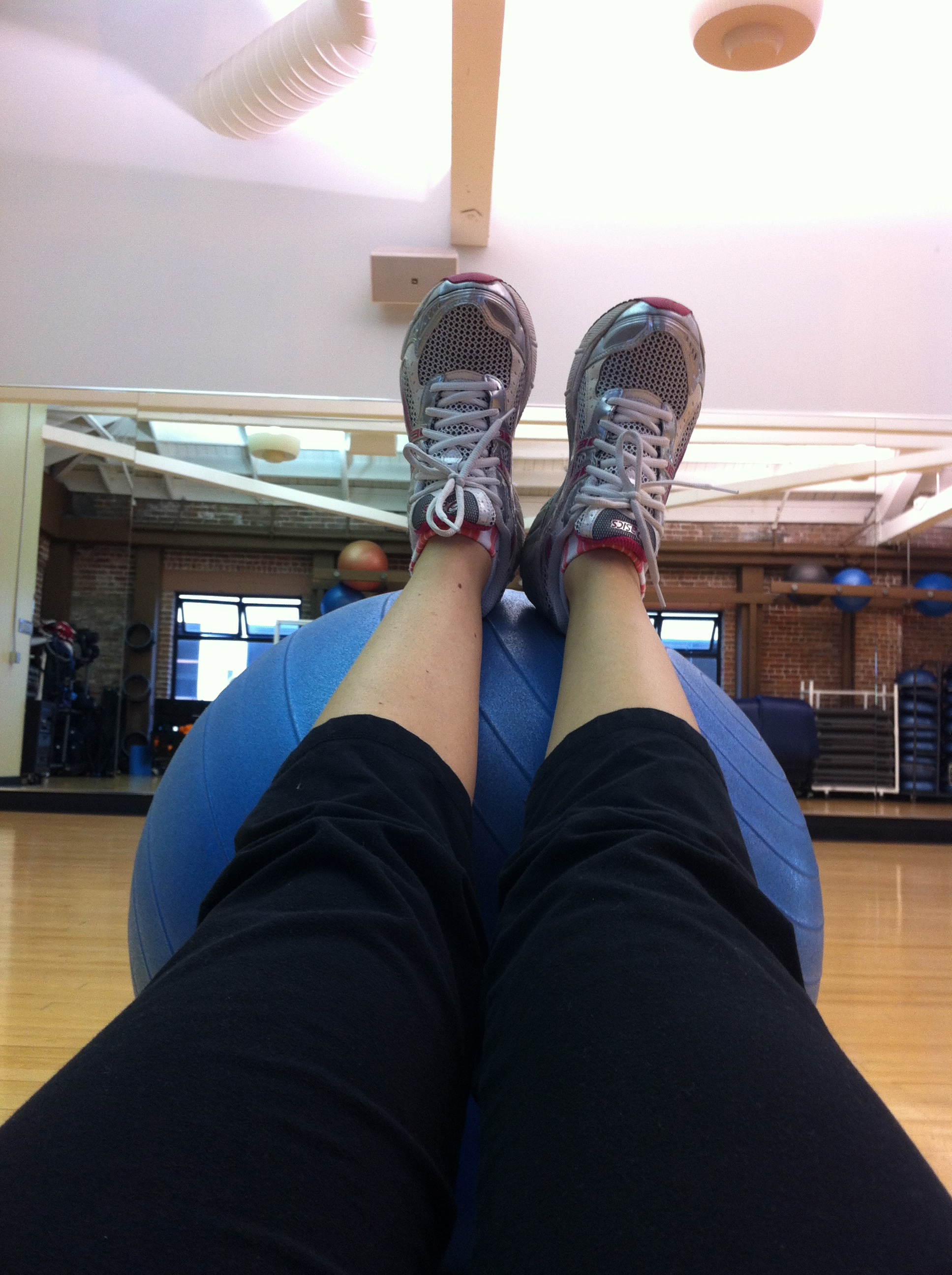 One of my friends from high school posted a challenge on Facebook on Monday, which lasted until today. The event was called: 1000 Sit-ups/Crunches Week.
I took on the challenge and completed it this morning with the last 75 (but actually did 80–had to get it even for the obliques) for a total of 1,005 for the week.
I takes me about 5 minutes to do 100 crunches, all styles. So I figured I could take on the challenge and complete it in the time allotted.
On Saturdays I take a 30 minutes abs class. I didn't attend yesterday as we had a friend in town and we headed up to Napa for lunch and wine tasting. I got to the gym early yesterday and did 500 abs/crunch work in about 20 minutes before spin class.
While in yoga the other night Vickie asked me about this challenge I was in. She told me plank pose is the best core work, which makes sense to me.
I found this article on About.com, which links up to a variety of ab work. I have practiced all these.
This article, 6 Pack of Myths on Ab Training, talks … Continue reading