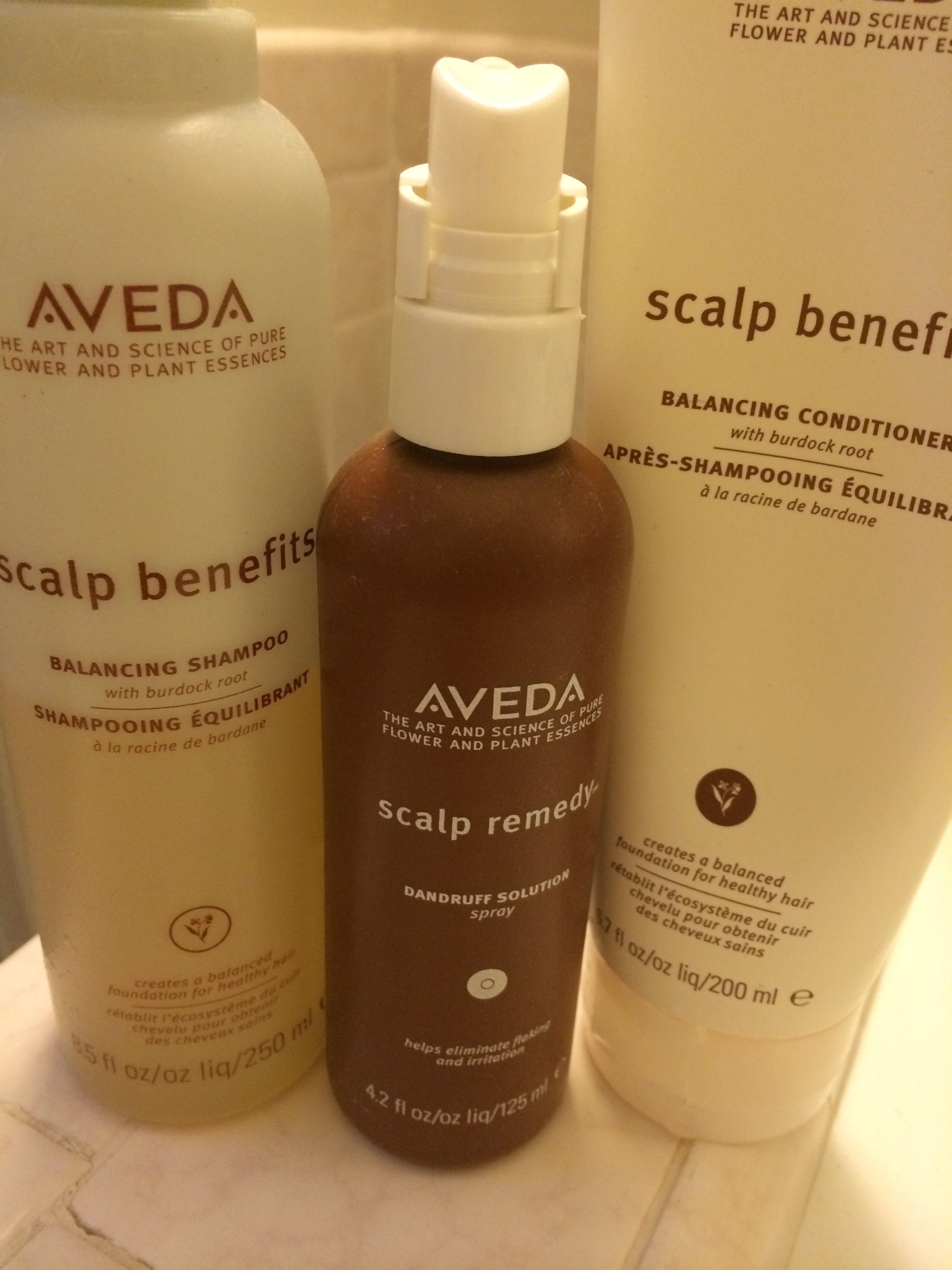 I have dry scalp, which shouldn't be confused with dandruff.
I won't go into all of the details. If you want to know more feel free to look it up.
What I will quote from a blog post titled There is a difference between dandruff & dry scalp is that dry scalp is due to loss of moisture from the skin and can be caused by the application of soap, strong detergents, cold weather, product build up, hard water, and diet (example: caffeine).
When we switch from summer to fall my scalp gets a little irritated. But when we switch from fall to winter my scalp goes nuts.
Over the years I have tried all kinds of things, including dandruff shampoos, which don't work for my dry scalp.
At the suggestion of my hair stylist (years ago) I decided to try Aveda's Scalp Remedy.
It's a spray that I massage into my scalp. I have found it works best right after I have washed my hair (which I only do about twice a week) while my hair is still wet.
If possible I like to have the Scalp Remedy on my scalp over night. But sometimes it is just on … Continue reading