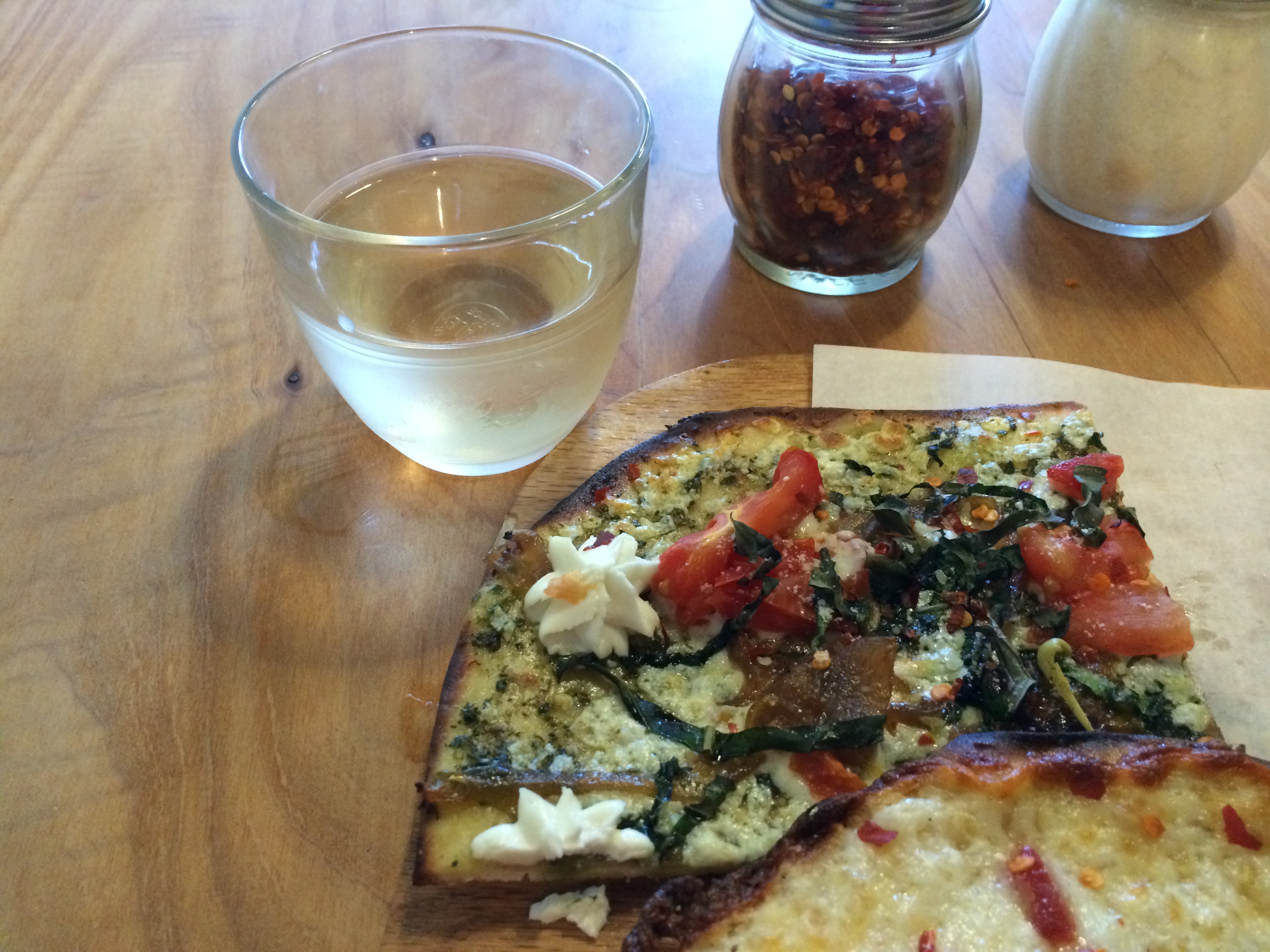 I took the day off from work today.
I ran some errands, had lunch out and got a mani/pedi.
While at lunch I practiced taking my time to eat and enjoy my food. Now I was guilty of checking e-mail, Facebook and text messages while eating. But I reminded myself that I should take the time to enjoy my lunch and be present.
I put the phone away and ate my super yummy thin crust pizza and drank my glass of white.
While eating lunch I also did some people watching and listening, which I may have missed had my face been stuck onto the screen of my phone.
I saw a teenager wearing an Awesome Oakland T-shirt. I overheard a high-strung woman ordering pizza and drinks for herself and those at her table. I watched as a kid struggled with the pizza board and trash. I flirted with a little guy in a stroller. I overheard a woman telling her lunch companion about a guy who is in his 50s and got into a bar fight. I overheard a woman asking, What's in that pizza? (In front of every pizza on the counter is the name of the pizza … Continue reading