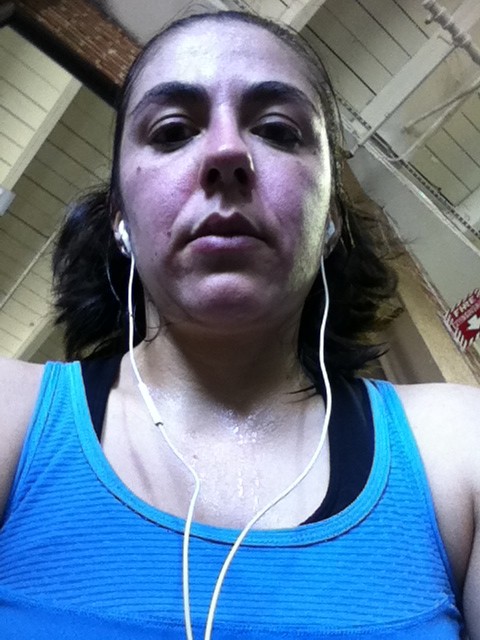 The shuttle schedule at work recently changed. The second shuttle switched from leaving South San Francisco at 5:35 to leaving at 6:10. That's a huge difference and makes for an even longer day than I already have.
In the past I would be done with work about 4 and head down to the gym until the 5:35 shuttle arrived. (Or I take the 4:15 shuttle home and hit a 6 p.m. yoga class.)
But 6:10? That's just too late. And that means I would get home around 7:30, possibly later. That doesn't work out too well when I have to go to bed between 9:30 and 10 to get up at 5:30. And when I get home I have to shower, make dinner, eat dinner, get gym bag ready for the next day along with work clothes and blog. Whew! Oh, and if I am lucky relax a little with some TV watching, reading or knitting.
So today for the first time in a long time I headed to the gym and did a workout 100% all by myself. (Cue Bridget Jones. OK, it wasn't that dramatic. But that movie and scene crack me up.)
I prefer classes as … Continue reading