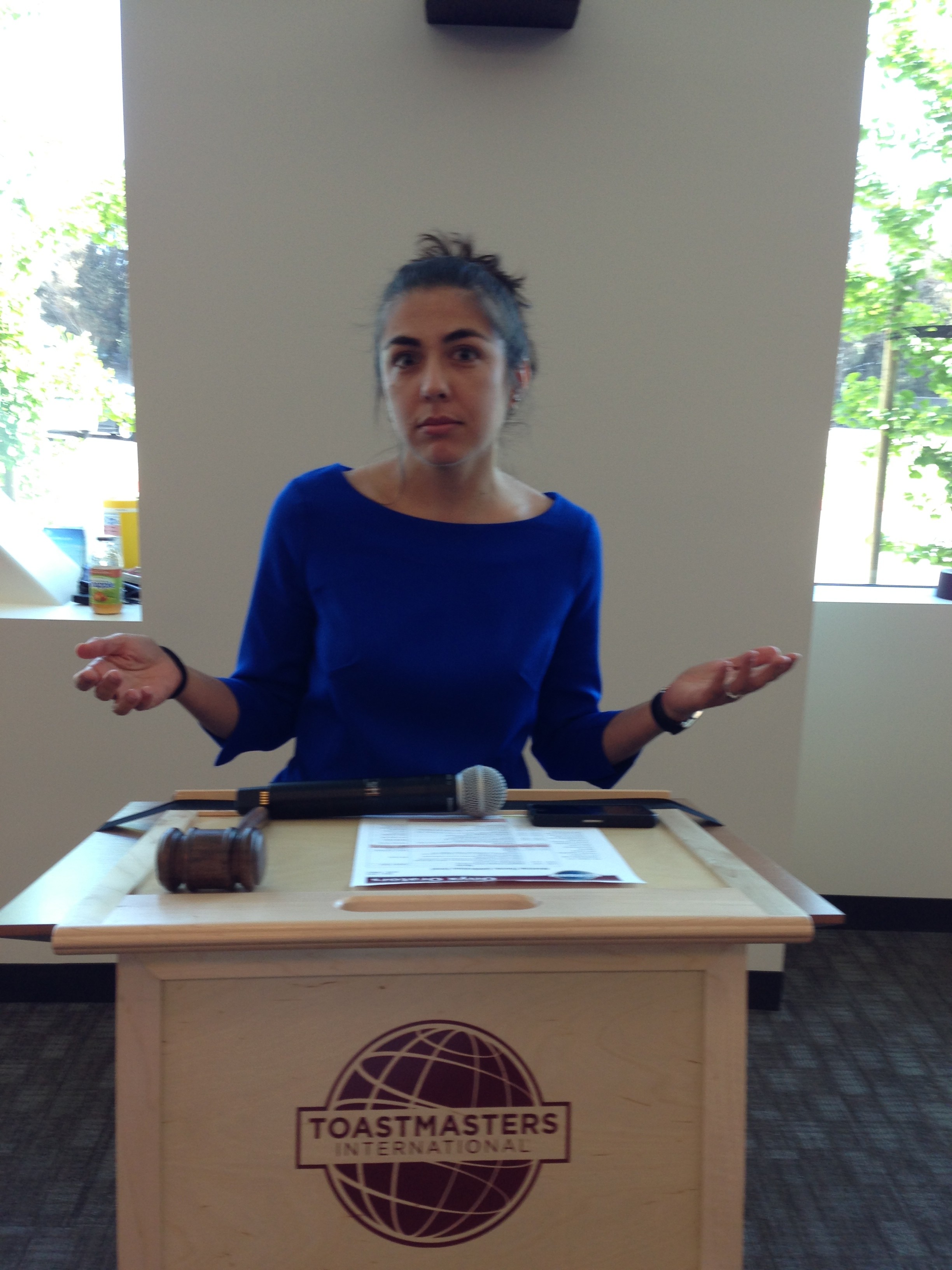 I recently wrote about Toastmasters and how I had taken on my first major role in a meeting as the General Evaluator.
Yesterday I took on another major role: The Ice Breaker.
The Ice Breaker is the first prepared talk to "break the ice." It's supposed to be the easiest because it is about the person you know the best, yourself.
Funny thing is everything I talked about I am comfortable telling anyone one on one or in a small group. But standing in front of a crowd of people who are all looking at you and listening to you … well, that's another story.
I hate the anxiety I feel right before and during public speaking. And I want to find ways to be more comfortable in those situations. That's why I joined Toastmasters.
Public speaking is considered the greatest fear a person can have, even greater than the fear of death.
Challenging myself to get out of my comfort zone takes a lot of convincing. But I know it is important. Toastmasters is a great venue for this. The support is amazing. And I have to say I ended up with an awesome mentor. He … Continue reading