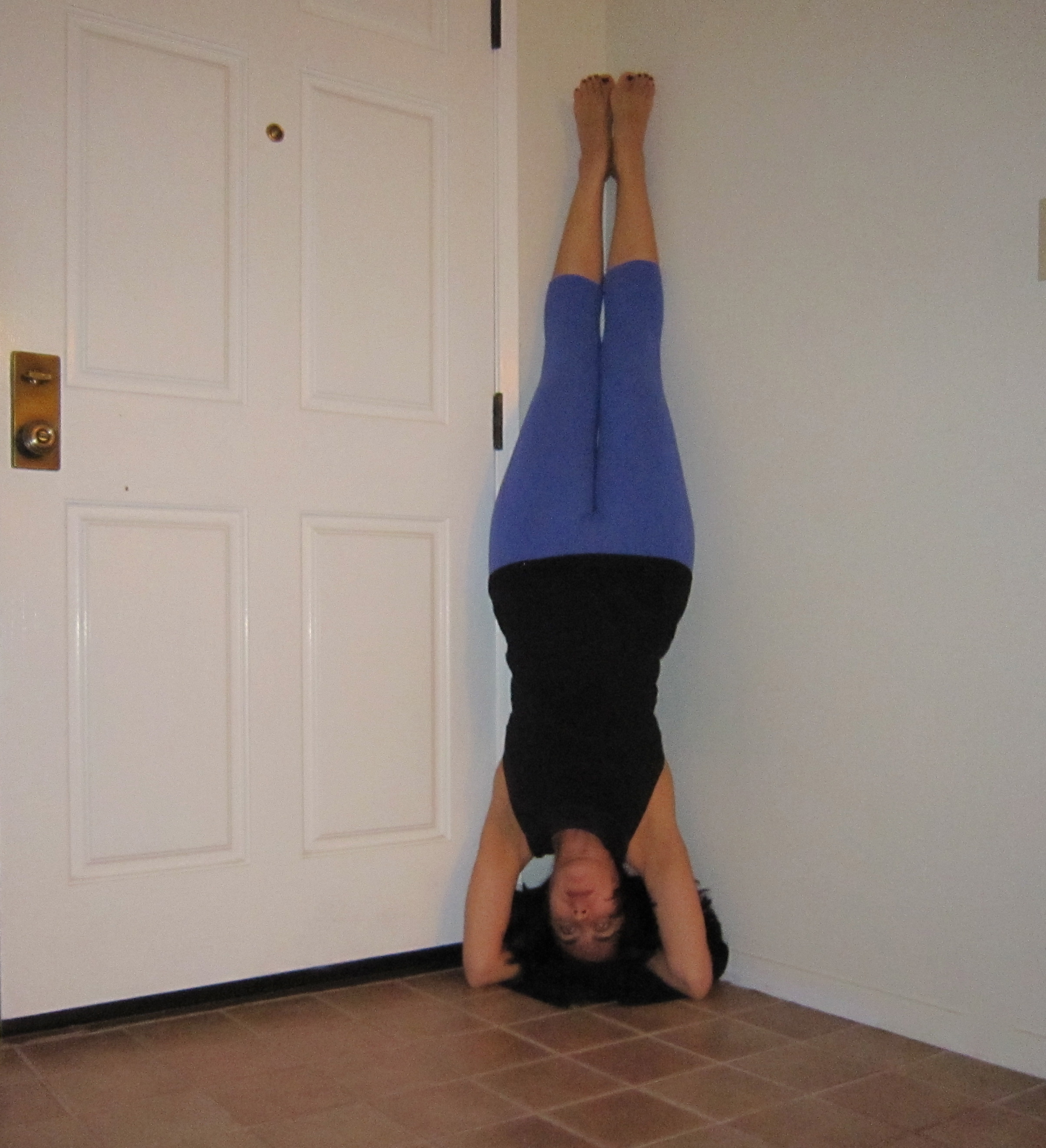 Last night in yoga teacher training class Richard taught us about inversions and teaching beginners inversions.
At one point we practiced Salamba Sirsasana (Headstand) against the wall. (Which is not a beginner pose.)
I prepared myself to go into the pose. But I didn't invert like most of the class did.
I have been practicing yoga for about six years and have never felt comfortable completely inverting. Frankly, I am scared. Sacred that I am gonna hurt myself, scared that I am gonna topple over, scared that my bum shoulder is gonna give out, scared that I am gonna break my neck.
As we were discussing the pose I told Richard that I did not go up because I am scared. He asked me what I am scared of. I told him pretty much everything in the paragraph above. He asked me if I would be willing to try something and he wouldn't make me do anything I didn't want to.
He asked me to go to the corner. I used the corner to support my hands and shoulders. And I almost got up. My fellow students cheered for me. Many told me how close I was. They were … Continue reading