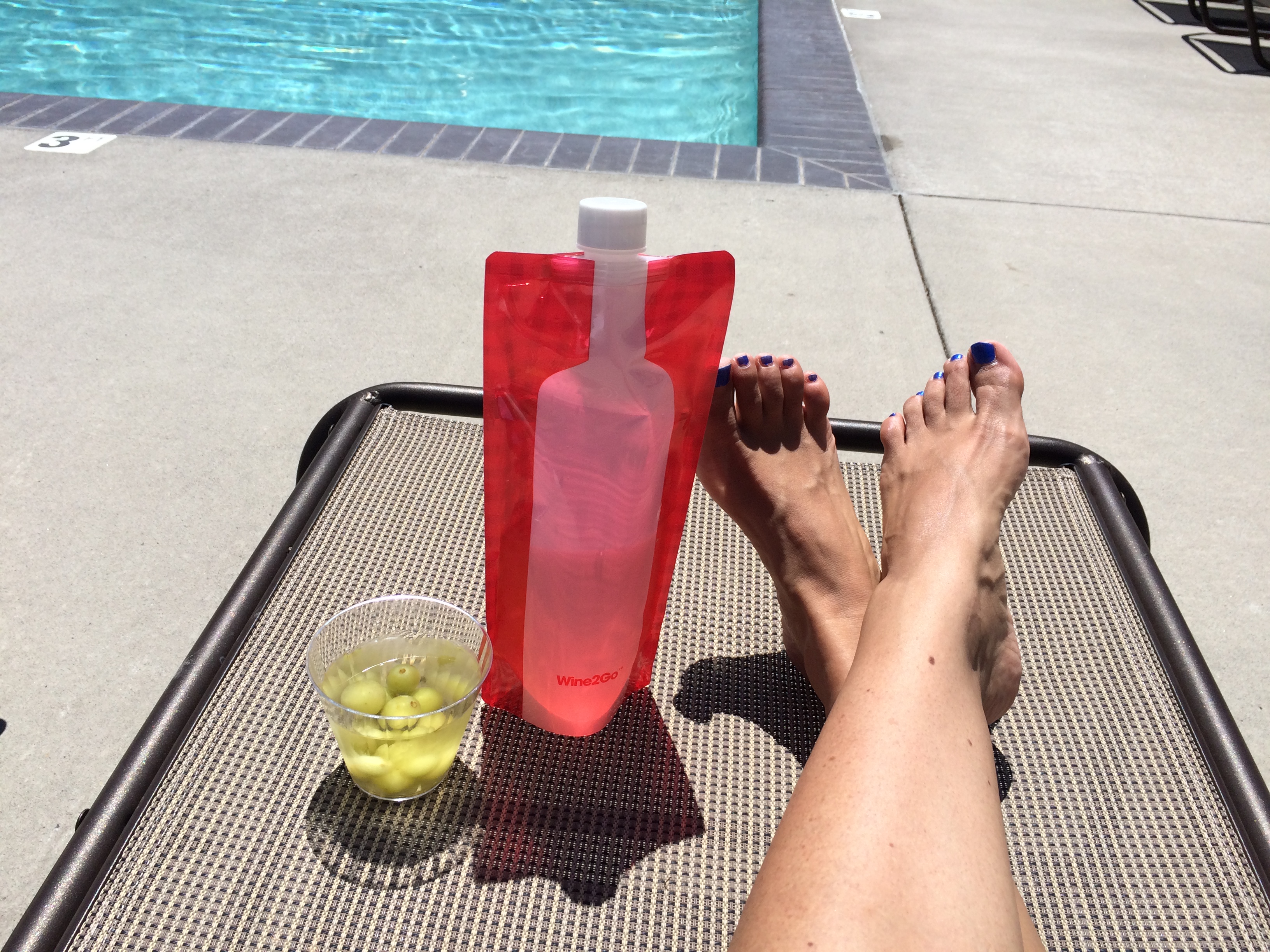 A few months ago I was wine tasting at a Fred Meyer, a one-stop shopping retail supermarket company. (Fred Meyer stores are located in Oregon, Washington, Idaho, and Alaska.) After perusing the wine area I noticed an item called Wine2Go.
Wine2Go is a foldable, reusable wine bottle.
I filled it up with some white wine and used it recently at the pool.
The packaging claims it holds a full bottle of wine, which it doesn't quite do. It holds almost a full bottle of wine. And it's easy to fill.
The packaging also says, no glass, no worries, leave the bottle at home.
And all of that is true.
You can take the Wine2Go to the pool, camping, tailgating, while picnicking, anywhere you can't or don't want to tote glass.
When full, the Wine2Go takes up little room. When empty you can roll it up or just flatten. Whether full or empty the reusable, foldable wine bottle is light weight.
The bottle and Flask2Go were designed right here in Portland. And the packaging and information online claim to be BPA free and that the "containers" are recyclable.
According to the FAQ, Wine2Go makes you funnier and better looking. Ha!
The … Continue reading