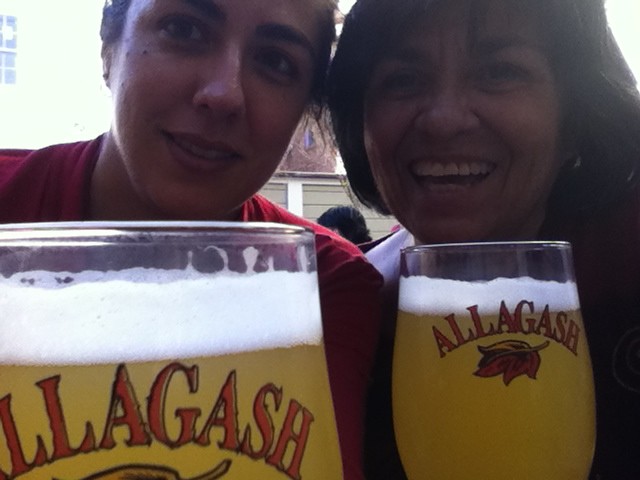 I used to hate the taste of beer. Probably because it was a Coors or something.
And I still remember someone telling me that eventually I would get used to the taste and actually like beer.
When I was in college my friend Robert got me into microbrews. Many nights after our shift at the Arizona Daily Wildcat a group of us would go out for beers.
That's when I really got into trying a variety of beers and what I would refer to as good beer. (I was also drinking a good deal of gin and tonic as well.)
Curt is a beer drinker. So when we first started dating I had my fair share of beer and that continued.
We have gone on vacation over beer: Oktoberfest in Munich; Newcastle, England–OK, that was about football, but I love Newcastle Brown Ale; Prague, London, Barcelona, Dublin–damn good places to drink beer (and eat some good food as well).
In my quest to lose weight and keep it off I have experimented with the light beer imbibing. Hey, I can have "insert number here" of light beers vs. "not as high number here" of regular beers.
But what I … Continue reading