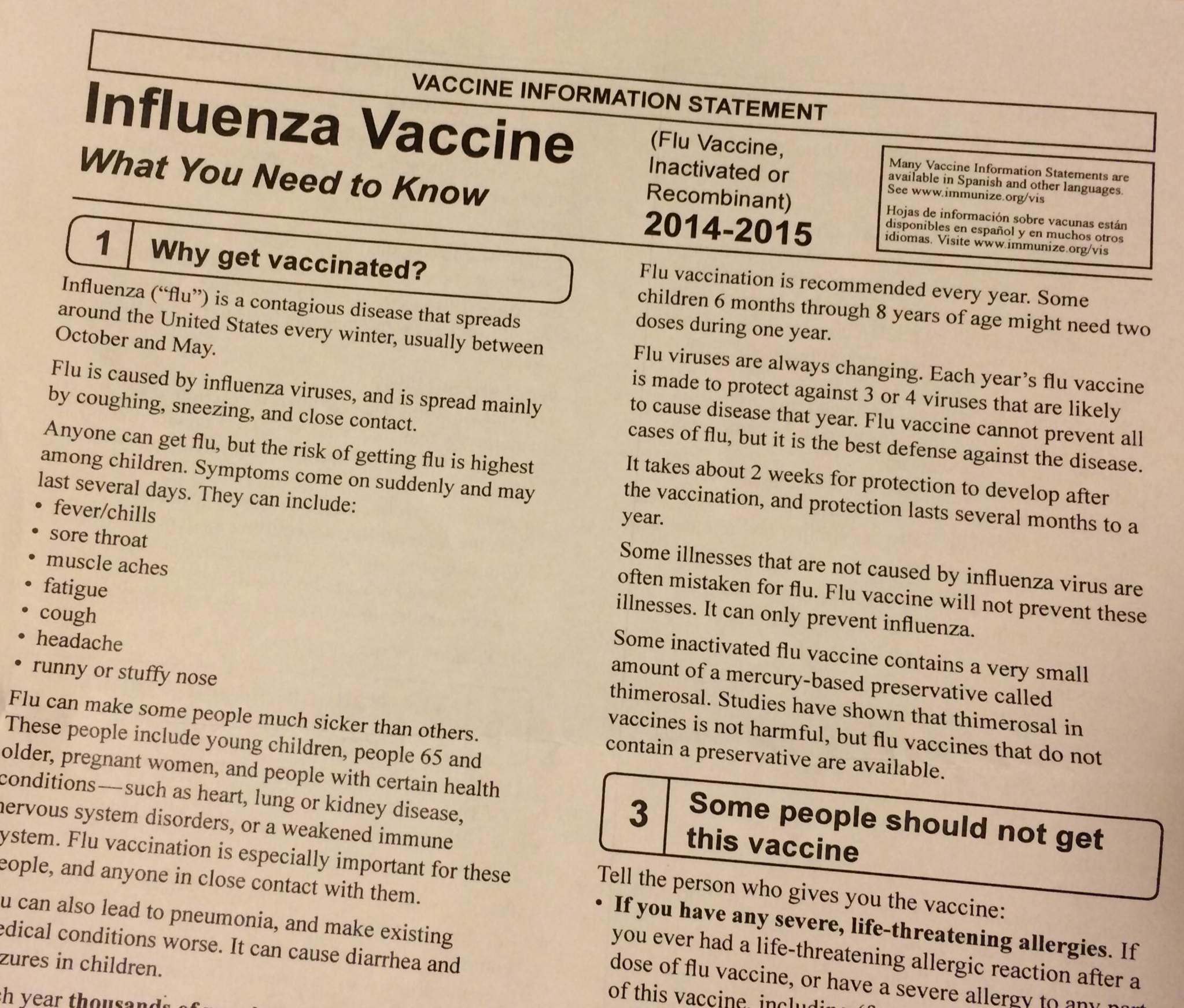 I got my flu shot on Friday.
Over the weekend it occurred to me that I should write a post about it. Mostly because there are so many myths about getting the flu shot.
I have gotten the flu shot for at least the past 10 years in a row (and got it while I was a kid and part of the time I was in college) and the shot has NEVER made me sick or get the flu.
I know a lot of people don't want to get the flu shot for a variety of reasons. And that's your right.
But if you aren't going to get the vaccine there are other things you can do to prevent the spread of the flu (and other illnesses).
You should also do these things if you get the flu vaccine.
Regularly wash your hands. If you can't wash your hands, use hand sanitizer (I keep some in my purse and I used to keep it on my desk at work).
Clean your work/home desk, cell phone, keys, door knobs, light switches, anything you touch and are in contact with regularly with Clorox or Lysol wipes.
If you are sick, stay home. … Continue reading