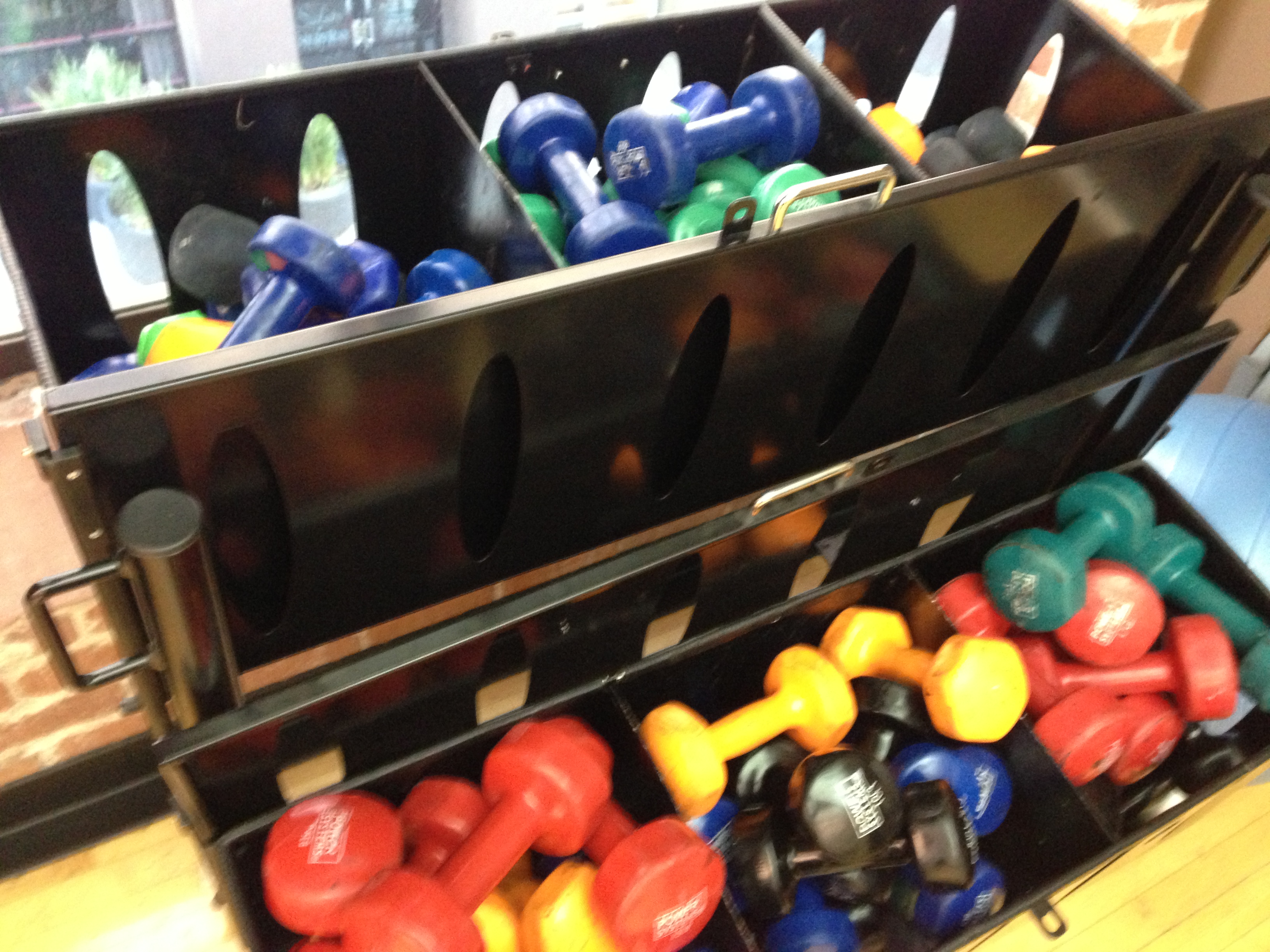 If you asked me 10 years ago if I would ever regularly exercise I would probably have laughed and said no. So the thought of working the weights never occurred to me.
And even when I first started working out I wasn't into weights. Cardio machines, especially the elliptical, were my exercise of choice. I added yoga and abs and eventually spin.
Once I worked in some weights work I was only comfortable with the machines.
Now I am comfortable working free weights in classes or on my own.
For the past couple of years I have added body conditioning into my exercise regimen, which is a mixture of cardio, weights, squats, lunges, etc.
Some of the classes I take regularly are pretty hardcore and push me to work hard.
What I know about working free weights (any weights or really any exercise) is that you should feel challenged. It shouldn't be too easy or too hard, but just right. Momentum shouldn't be used when lifting weights.
At the gym I notice huge dudes lifting weights while grunting and looking like they are about to kill themselves. In some of my classes I notice women lifting weights heavier than they … Continue reading