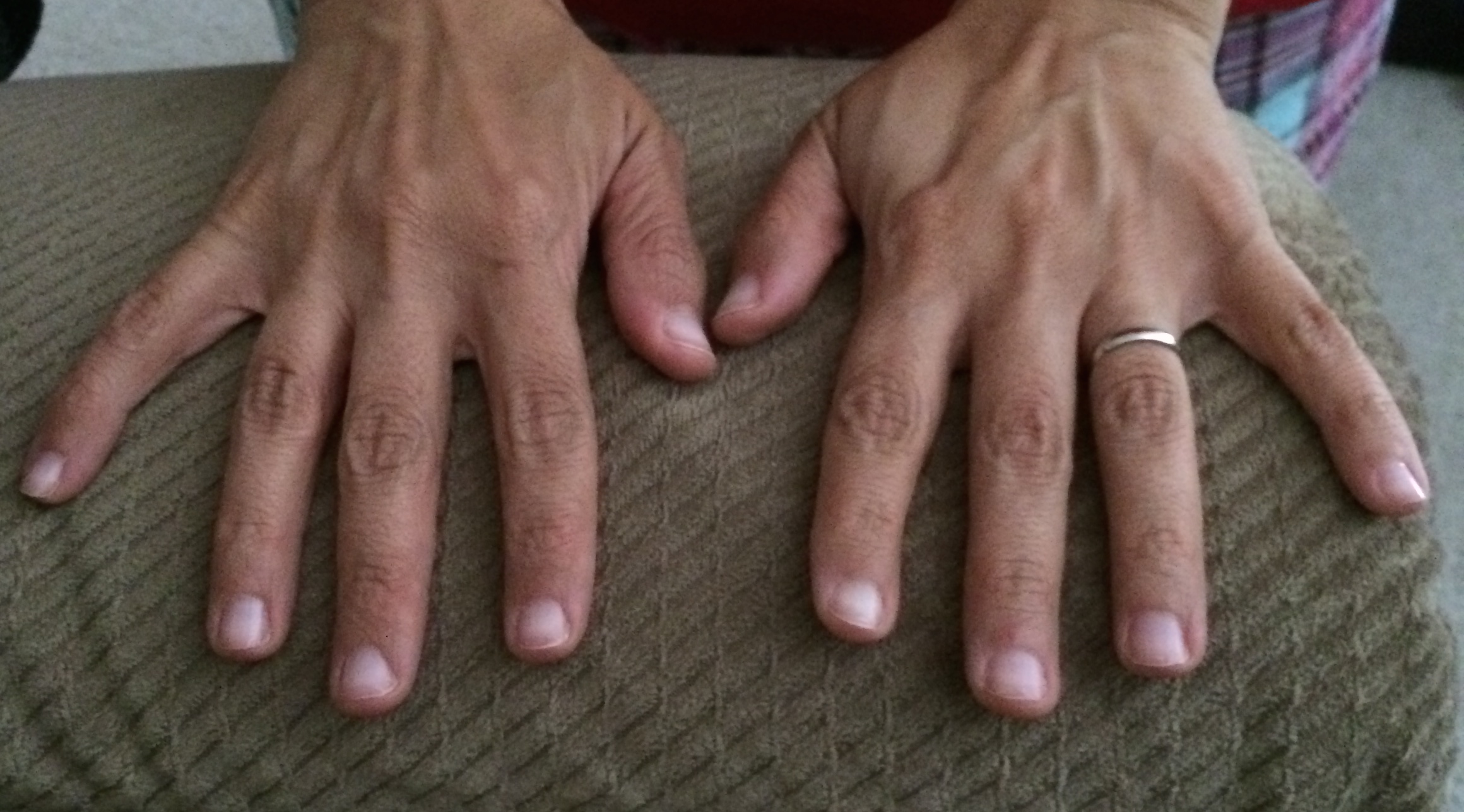 I believe there are things you can do for yourself and in your life to be and feel healthy.
When we look good we feel good, right? When we feel taken care of we feel good, too.
To help me with my stresses in life (and because I also deserve pampering) I regularly get massages and manicures and pedicures.
About every two to three weeks I hit Galaxy Nail Salon for a mani/pedi and the best arm and leg massages I have ever had at a nail salon.
I have super thin, weak nails. Last year I decided to try gel (shellac) manicure.
My nails looked so pretty. The polish lasted two to three weeks with no chipping. And I felt a little fancy.
One of my friends mentioned that the gel could dry out your nails. Which I had noticed. At some point I decided to give my nails a break. I had the gel removed (which is partially filed off and then soaked in acetone). I had my last gel manicure removed in September.
My nails are still peeling and look terrible. Yup, six months later …
From the American Academy of Dermatology it states: Do not … Continue reading