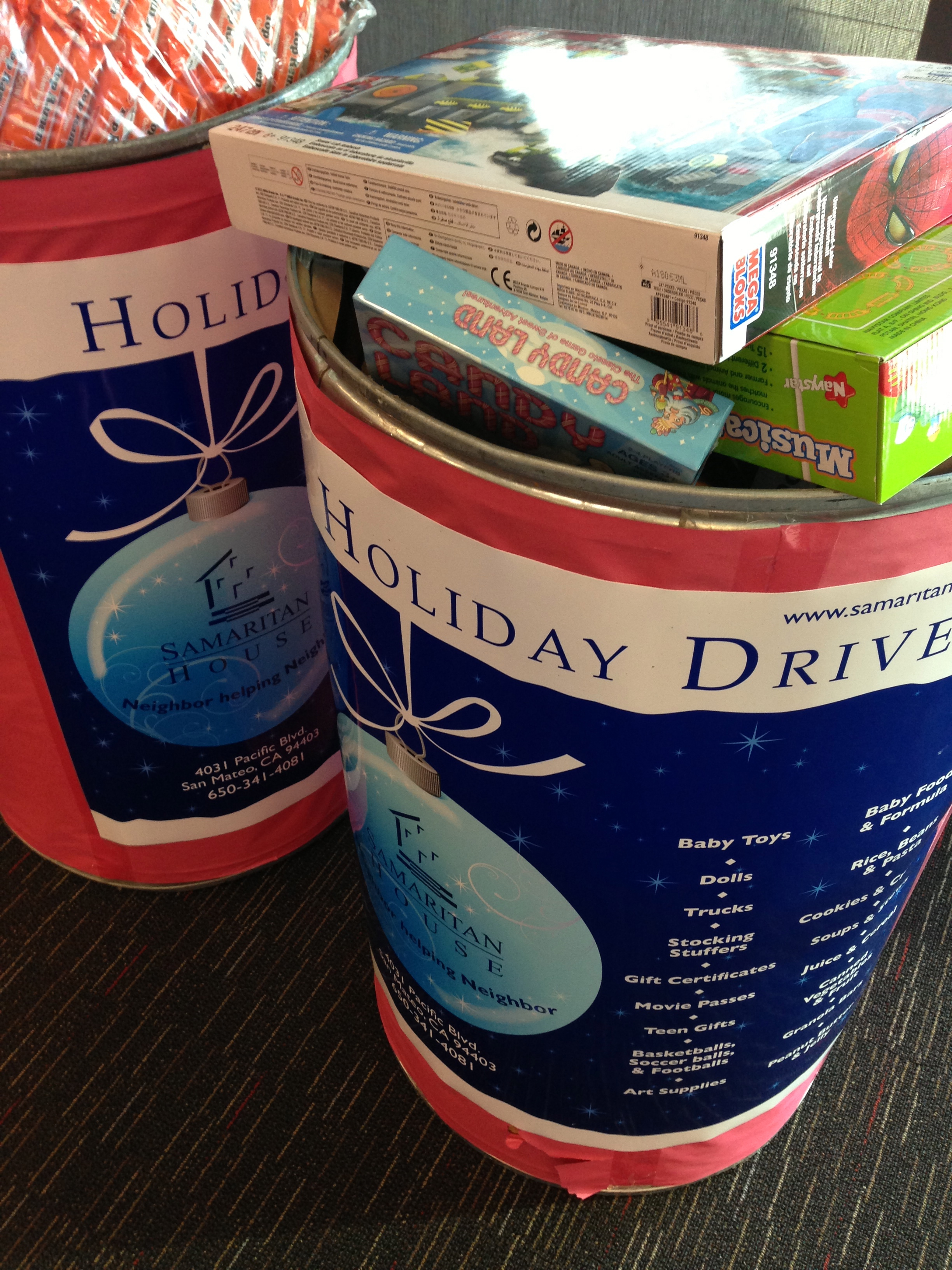 You feel better at Christmas when you give.
~Sarah on Radio Alice (while talking about toy drive)
The above quote was said recently by a morning DJ when talking about the morning show's plan to run a huge toy drive in the Bay Area.
For many of us this is a happy time of the year (and stressful) but in the end fairly happy.
But for so many others it's not the happiest time of the year.
There are a variety of reasons why this time of the year is not the happiest time of the year.
If it is difficult to get food on the table every night and pay the rent or a mortgage the thought of having to give gifts, especially to children must be heart wrenching.
On both sides of mine and Curt's families we no longer give gifts at Christmas. No one needs anything. And really, it is stressful to find that perfect gift during this crazy time of year. We reserve that perfect gift for our birthdays.
And really, isn't he best gift, giving to others?
In our families we all give to various charities. I like to change … Continue reading