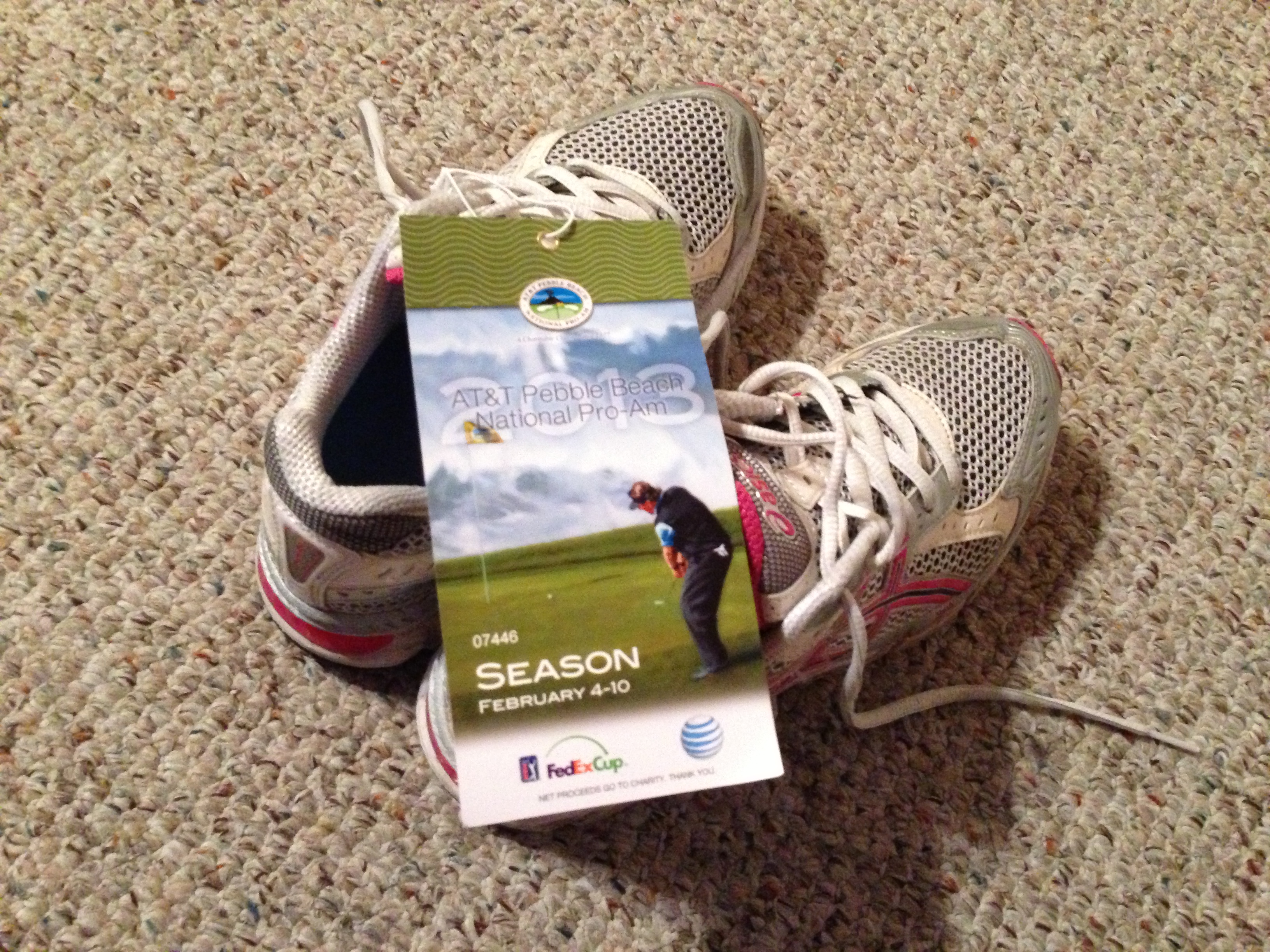 Curt and I drove down to Monterey on Friday night.
That's one of the great things about our life and lifestyle … our friend Tag, who is a professional golfer, texted Curt on Monday night asking if he should save tickets for us for the weekend. Before I hit the sack we had decided that yes, we would come.
Walking a golf course is challenging and there is a lot of standing around, too.
The first time I ever walked a golf course was probably 2006 and I was about 30 pounds heavier than I am now. That was the first time I met Tag and am now happy to be a regular supporter.
According to Swifty, Tag's caddie, Pebble Beach is about 6 miles. Tag teed off on Hole 10, which meant Curt and I had to walk all the way in … and Tag's last hole was 9 … Yea, so we did a lot of walking.
Besides the challenge of walking the course there is also a lot of temptation with food and booze. I also have to be careful and try to maintain decent water intake while being in the sun and drinking and walking.