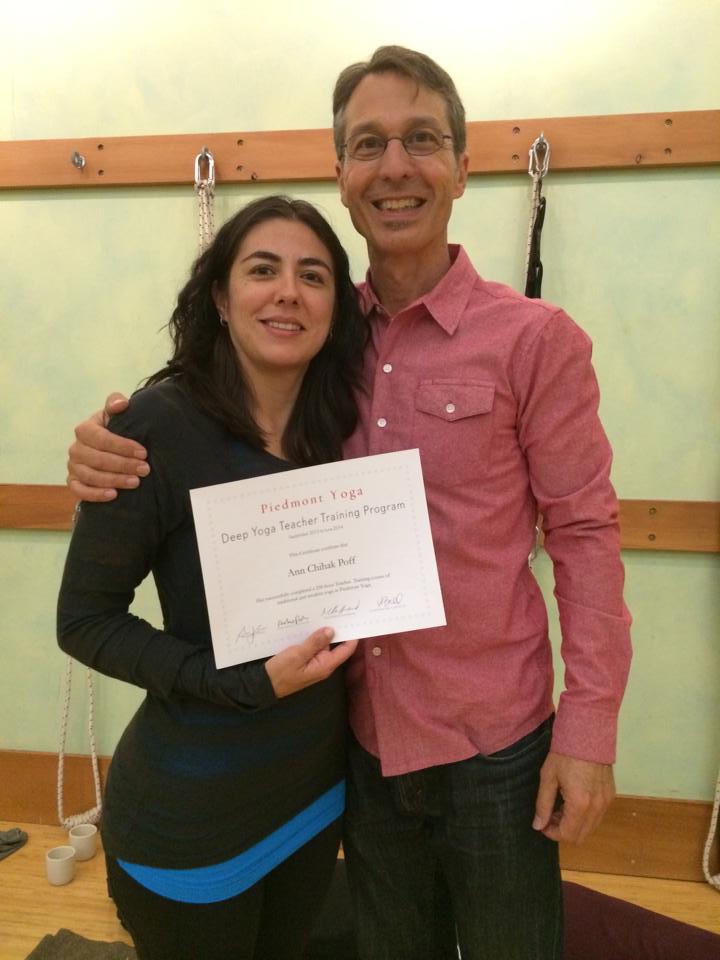 As of Thursday evening I am an officially certified yoga teacher.
Piedmont Deep Yoga 2013/2014 teacher training program had its ceremony Thursday night.
It was a bittersweet evening. The past 10 months I have learned so much. And I have developed relationships with these people every Thursday night, one Saturday month and a couple of Intensive Weekends.
But it has also been a long and tough road juggling school, homework, home yoga practice, challenges at work, personal life, etc. It was a lot to take on.
But I am glad I did it. And proud of myself as well.
Each mentor got up and said something about their yogini/yogi mentees.
I felt lucky to be the very last one to receive my certificate.
Curt took video of me getting my certificate from Baxter. Click here to watch.
I am heading to Tucson this evening to see my family, get some relaxing time in and teach my very first yoga class tomorrow afternoon, which … Continue reading