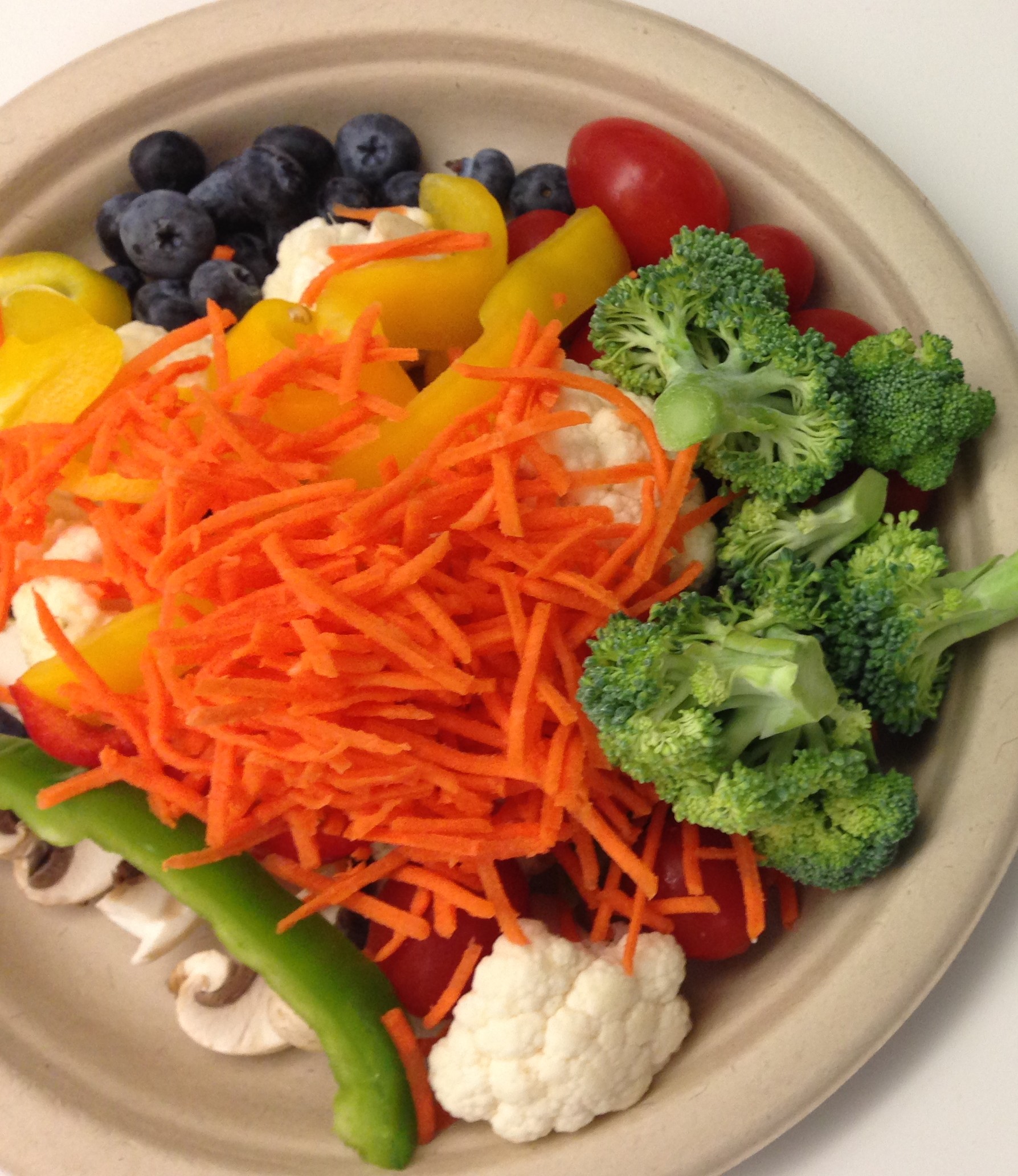 Green Surge  makes organic, green smoothies. They come into work twice a week and sell smoothies. They also have a 1-day, 3-day and 5-day Summer Cleanse.
I did the 3-day with some other co-workers so we could "suffer" together.
The Surge Express Cleanse provides about 1,ooo calories of dense nutrition a day. Every morning six smoothies are delivered and are numbered in the order they should be consumed.
I decided to do the cleanse for a few reasons. I think a detox occasionally is good for most people. I also really need to get back on track with my nutrition and felt that was a great way to launch back into it.
The fact that my friends are doing it along with me makes a difference as well.
I have my six smoothies a day along with raw veggies at lunch, a banana in the morning and I had a few homegrown (small) tomatoes last night and tonight.
A cleanse is not healthy for everyone. Make sure to check with your doctor if you have any questions or doubts or thyroid disease, digestive disease or are recovering from an eating disorder. Liquid cleansing is not recommended for people with diabetes.