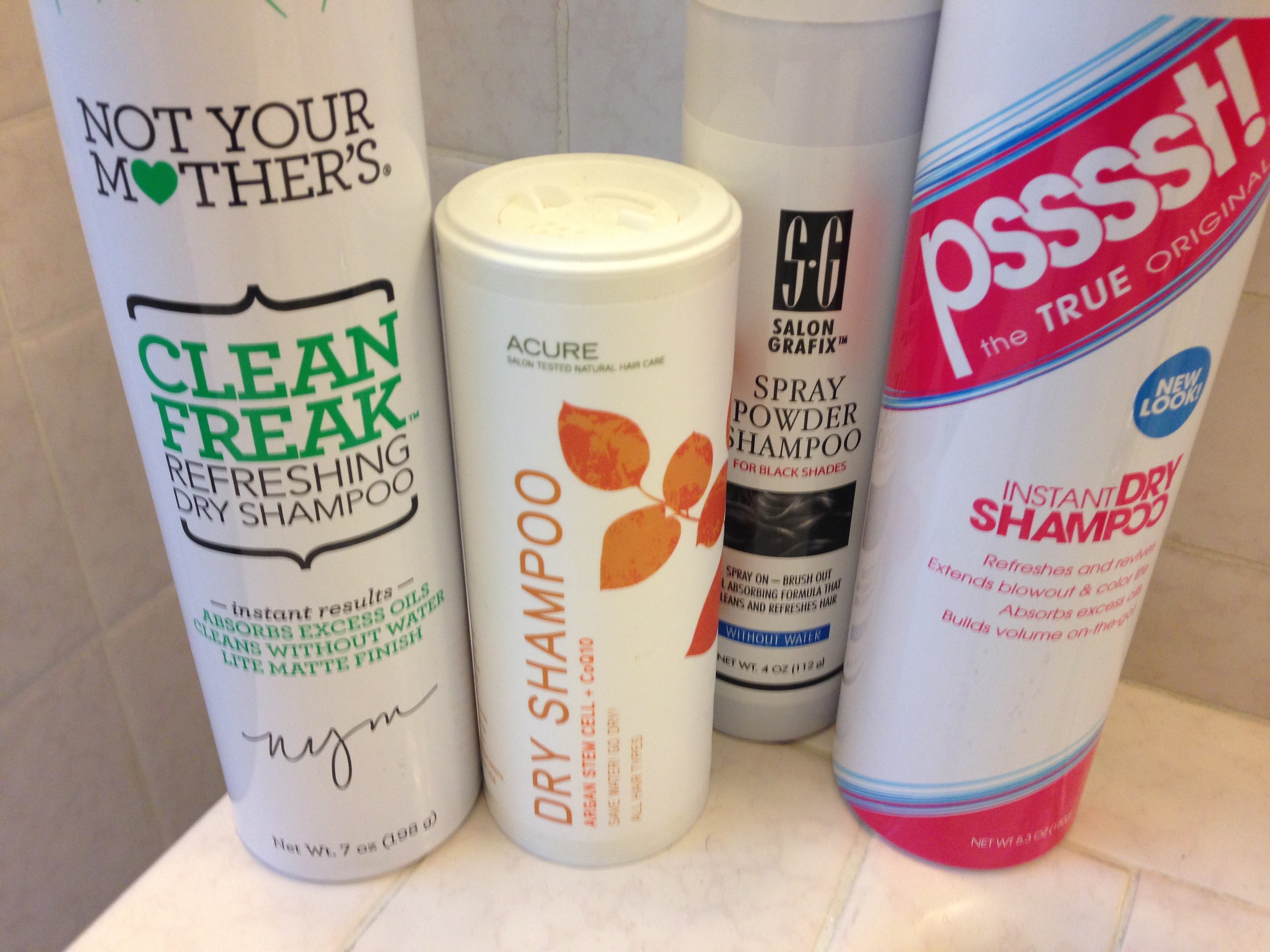 I have mentioned numerous times that I don't wash my hair every day. It's not as gross as you think. Really.
It's really bad for your hair and scalp to wash it every single day.
Because I don't wash my hair every day in order to keep my hair looking fresh and clean I use dry shampoos. There are a variety of them out there.
And I like to find different dry shampoos to use, just like with regular shampoo, I switch around.
A Review Wednesday I did in May was on a variety of dry shampoos.
After that review came out friends introduced me to even more dry shampoos with some donations and suggestions on purchase.
I have tried all four pictured and am ready to review them for you.
Just a reminder that if you ever want Go Fit Girl! to review something I am happy to take donations and try a variety of things.
Friends of Go Fit Girl! have given me onion goggles, reusable washable produce bags and dry shampoo.
I will review this in order of least favorite to favorite.
Psssst! The True Original: It was hard for me to get over … Continue reading