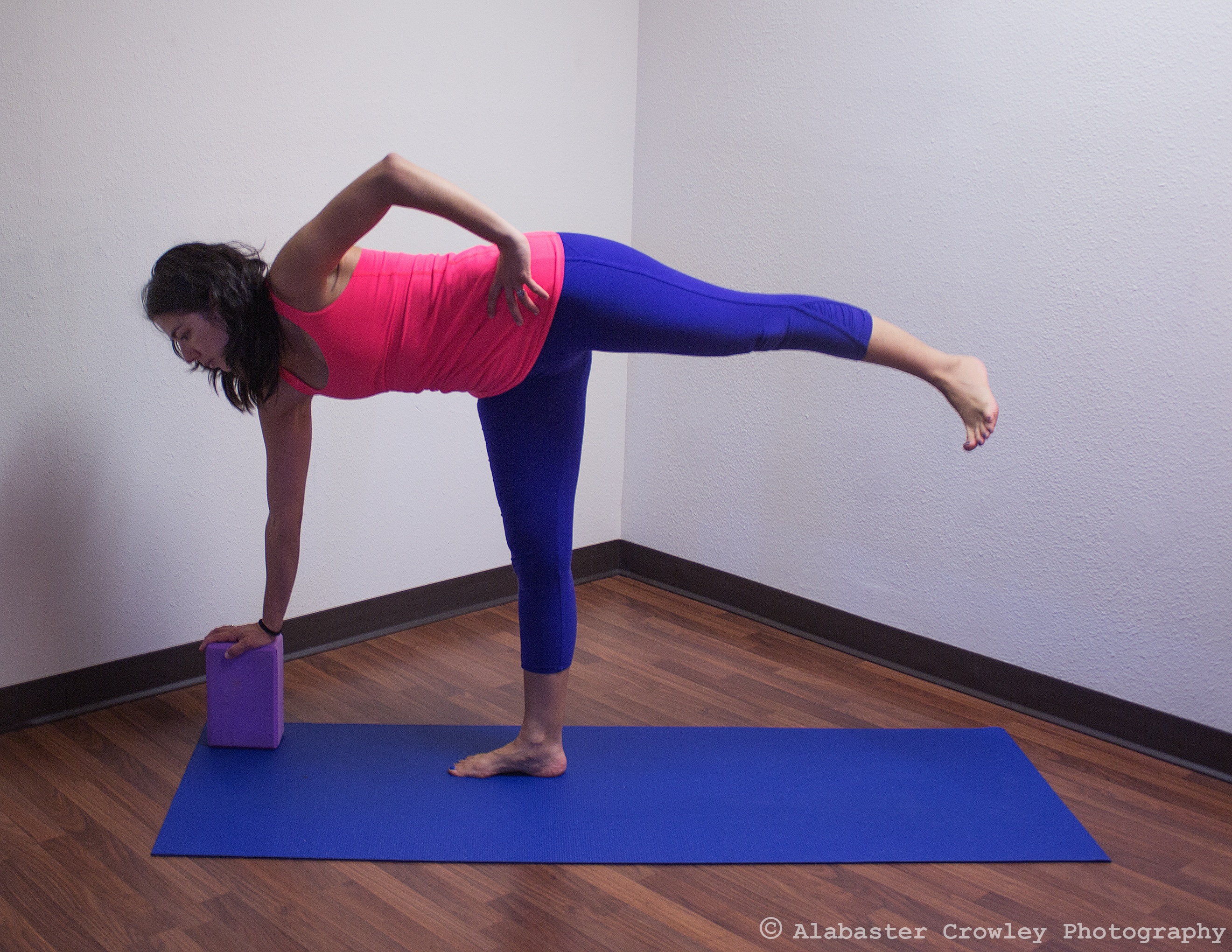 Yoga poses are good for physical health, mental health, emotional health and also have an anatomical focus and therapeutic benefits.
Recently I took part in a 20-hour Restorative Yoga teacher training with one of my favorite teachers and people, Vickie.
Every day we focused on different issues. One day the class was dedicated to women's issues.
According to  a study done by Yoga Journal in 2012, 82.2 percent of yoga practitioners are women.
Since the majority of my yoga students will be women I will encounter women in various stages of their life: menstruation; pregnancy; and menopause.
When I was still in my Deep Yoga teacher training I wrote about the day we learned about women's issues and we practiced while being "pregnant."
The benefits of Ardha Chandrasana (Half Moon Pose, which is pictured), according to Yoga Journal, are that the pose strengthens the abdomen, ankles, thighs, buttocks, and spine; stretches the groins, hamstrings and calves, shoulders, chest, and spine; improves coordination and sense of balance; helps relieve stress; and improves digestion.
Some of the anatomical focuses are: groins, spine, abdomen among many others.
According to an article Geeta S. Iyengar wrote on the Iyengar Yoga website, Ardha Chandrasana helps … Continue reading