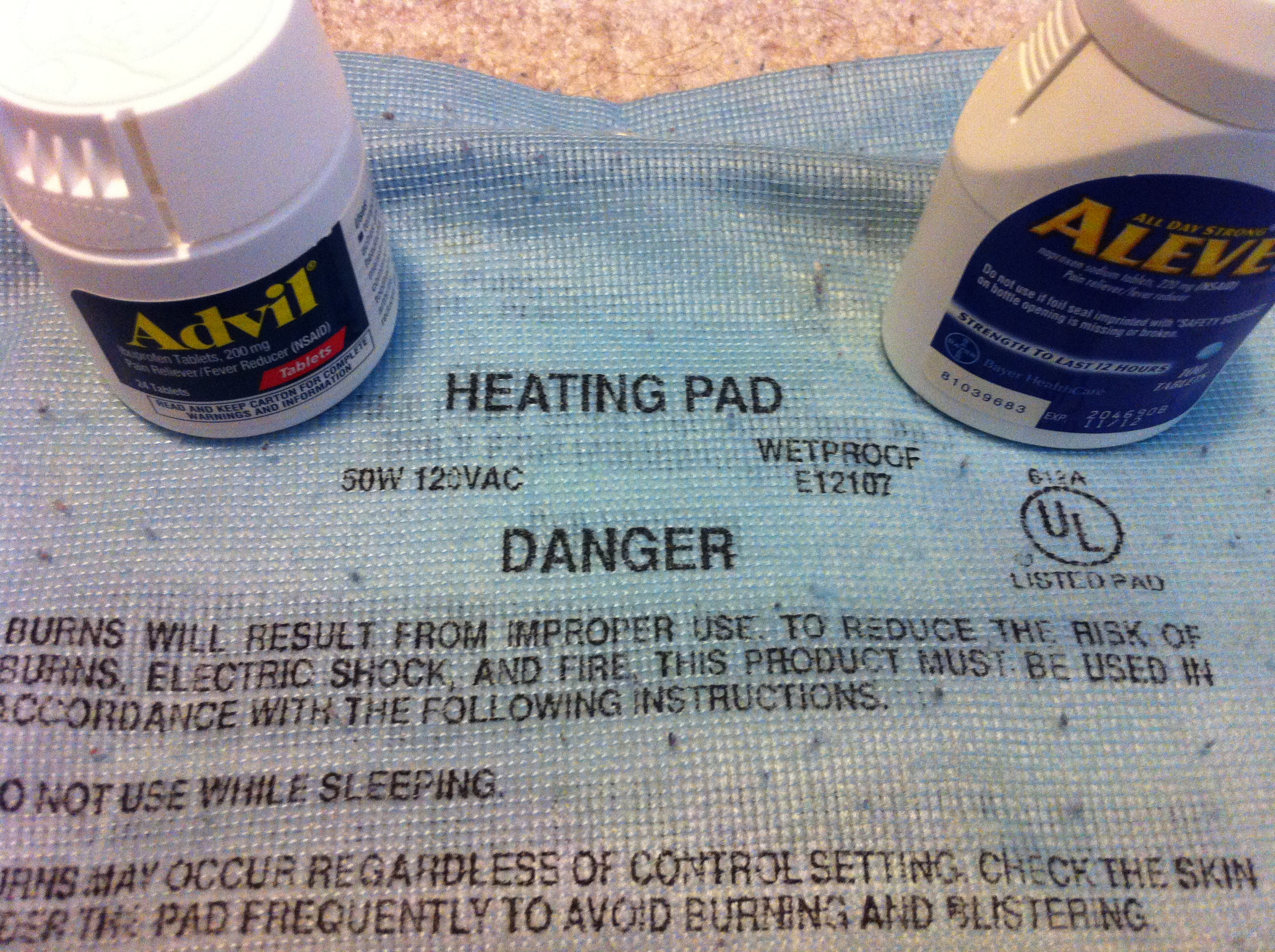 Last night and most of today I have been doing what I call the "old lady walk."
On Thursday night I worked out with Jenn and Monica. I am pretty much sore all over. But my thighs and butt are what are really feeling it.
I knew after the hour-long program we did I would be feeling it later on. All day yesterday I could feel it deep in my muscles. I went to yoga last night and it was difficult.
Before I went to bed last night I was doing the "old lady walk."
I did a little more than 10 minutes of stair climbing today before spin as part of a work wellness challenge. Spin was tougher than normal with the sore butt, thighs and abs. Then my usual 30 minutes of abs. I was gonna skip out on body conditioning as I didn't think I could handle weights or squats or lunges. I did the class. But wow, that hurt.
I have been switching back and forth between ibuprofen and Aleve. I have also been using my heating pad, which I normally use for my back pain and cramps.
In this WebMD article, it mentions … Continue reading