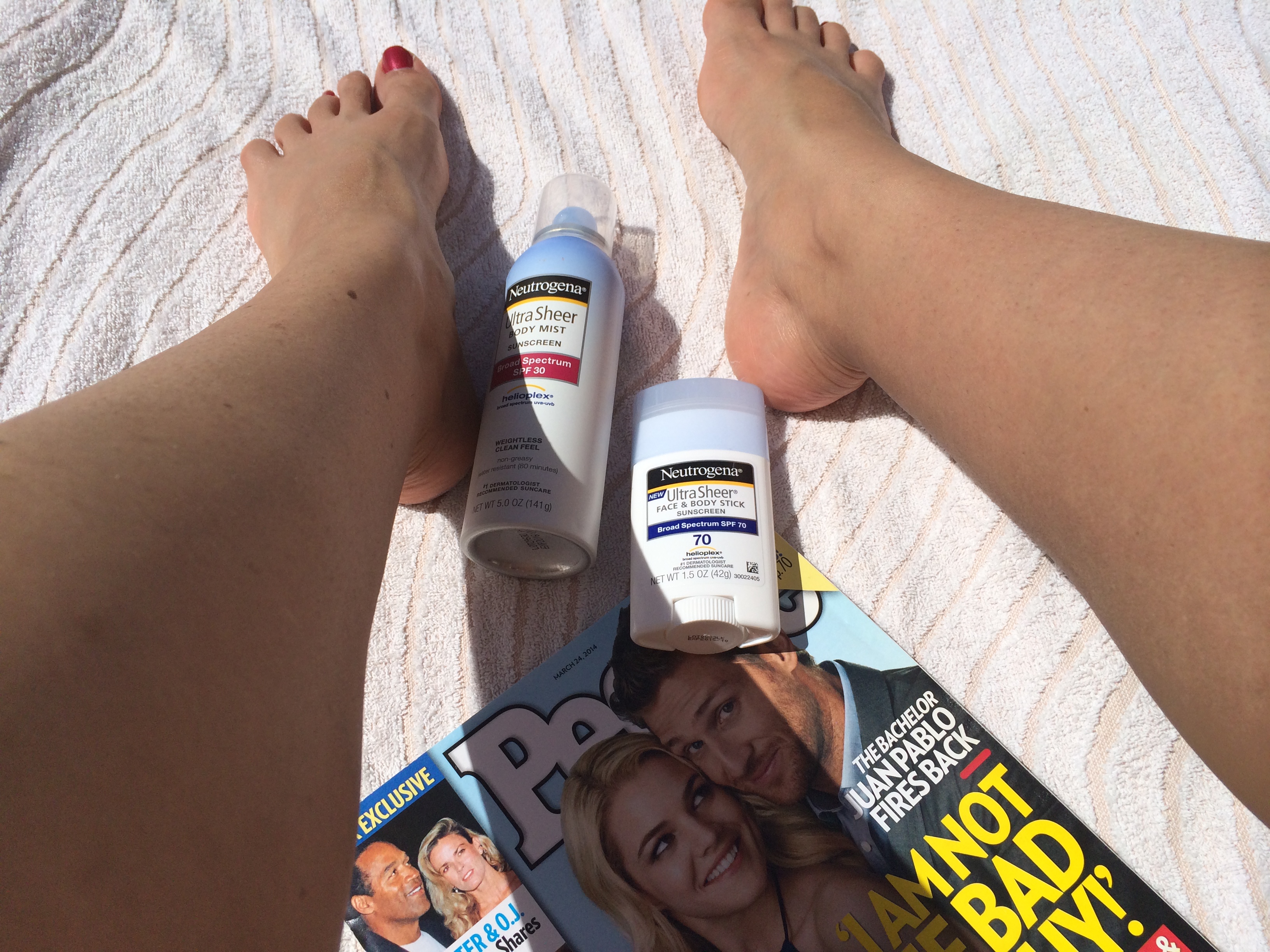 I have written before about sunscreen and growing up under that hot Arizona sun a time or two or three before.
I pretty much never wore sunscreen and made it my mission to have the best tan of the summer as a kid. I even slathered myself with Baby Oil in order to "cook" quicker.
About 10 years ago I realized my skin had changed and sunscreen was a must.
I have tried a variety of sunscreens over the years. And my favorite is Neutrogena brand.
Before my March weekend in Vegas I was at Target stocking up on sunscreen. I got a new bottle of the Body Mist Sunscreen spray, which I have used for the past couple of years and love. I usually use the Age-Shield Face or Ultra-Sheer Dry-Touch Sunblock for my face. I noticed a couple of new items for the face: Face & Body Stick Sunscreen and Liquid Daily Sunscreen.
I decided to try the Face & Body Stick. It's like a stick of deodorant. And it is super easy to apply to the face. It's for both the face and body. I like the spray for my body … Continue reading