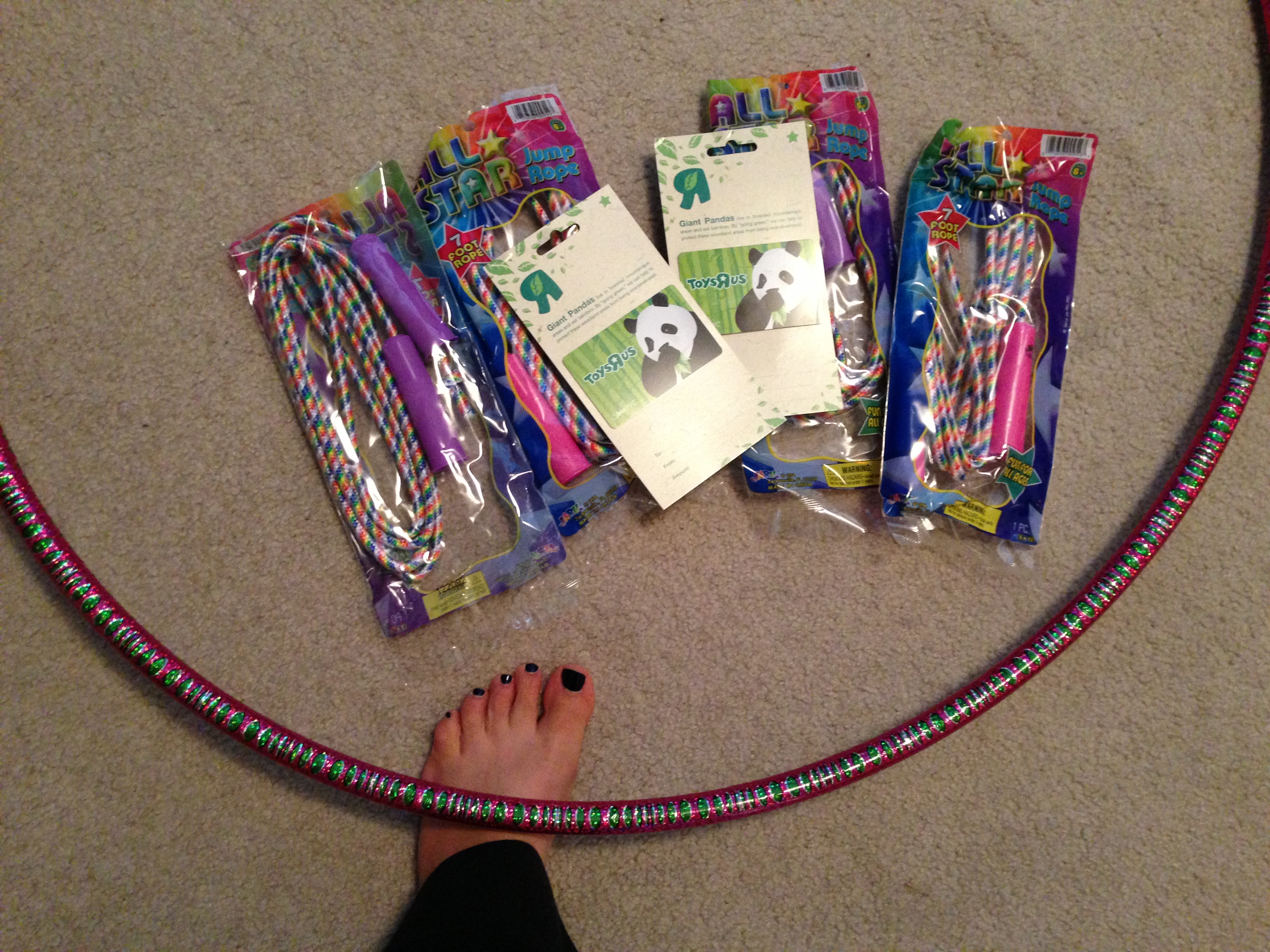 Cinderella dressed in yella went upstairs to kiss a fella … made a mistake and kissed a snake … how many doctors did it take … 1 2 3 …
I am already thinking about Go Fit Girl!'s April Monthly Challenge.
A few of my readers were excited about my hula hoop post and were hoping for a challenge associated with the hula hoop. OK, in order to get ready for next month's challenge many of you likely gotta go shopping.
I braved Toys R Us/Babies R Us on the way home tonight. I must really love you guys because I HATE that store.
I found some jump ropes and a fun pink, sparkly hula hoop, which I discovered once home that it is a Wave Hoop, filled with liquid. The Wave Hoop website says the patented liquid core makes hooping 10 times easier than a regular hoop. I am pretty good with the hula hoop and frankly, I didn't notice it being any easier.
As I purchased a hula hoop for myself I also saw jump ropes on sale. Ideas were coming to me and I decided before you go buy your hula hoops, let's have a Comment … Continue reading