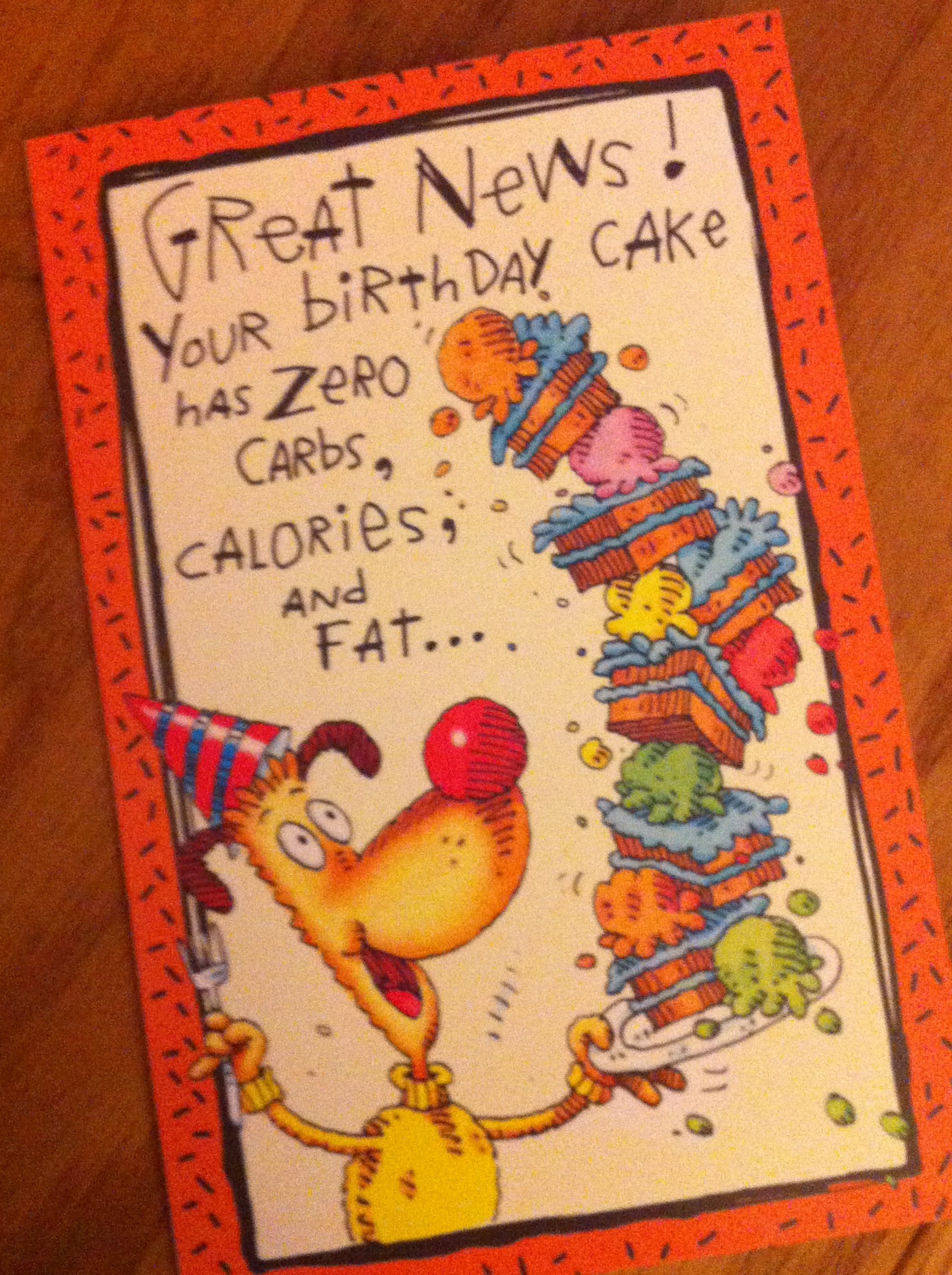 Tonight's post will be brief as I am doing laundry and packing for a business trip later this week.
If the A's win tonight I will likely be going to Game 5 tomorrow, which is supposed to be my night to pack.
Since Game 4 is still going (and a rather exciting game), which The Husband was lucky to go to as well as our attendance last night I am preparing for the fact that I may not have time to pack tomorrow.
This means I am also paying bills and going through mail and all that stuff you have to do before you take off for a few days.
I had a great birthday yesterday with pampering and watching the A's win last night. A great time.
So tonight I will post pics of two birthday cards I got.
Is Hallmark watching Go Fit Girl! and making cards to cater to me???
I hope to post at least a few times while I am in Charlotte for a trademark conference.
I can guarantee there will be lots of eating and drinking. At these types of events the vendors really take care of you and make sure you have plenty … Continue reading