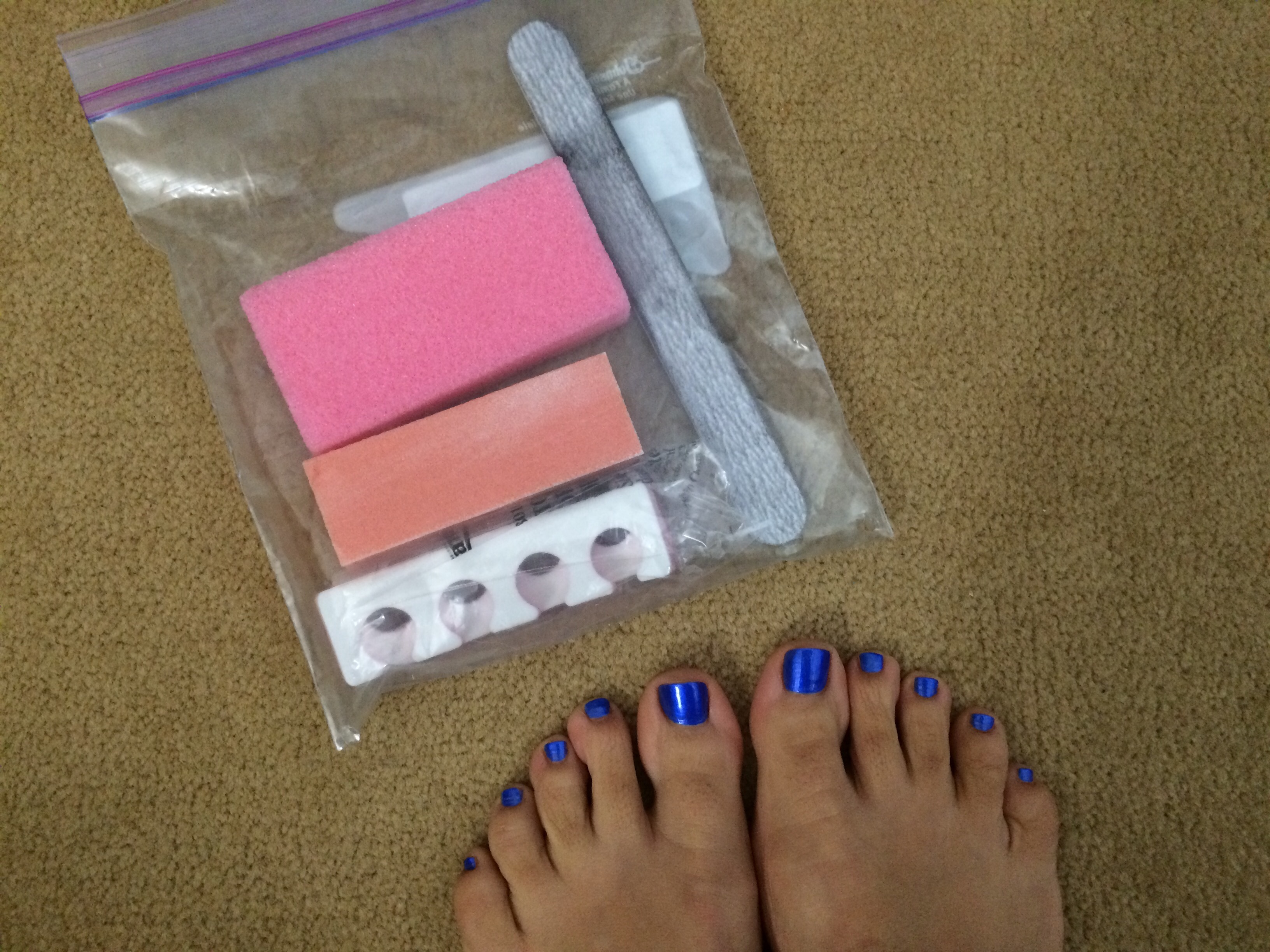 I had my nails done recently, probably for the first time ever in Oregon. (When I lived in Oregon right after college I didn't have a lot of money and rarely had a manicure and at that point had never had a pedicure.)
Last week as I was getting ready to dip my toes in the warm water I was asked if I had my nail kit. I had no idea what I was being asked.
It was explained to me that it is Oregon law to have my own nail kit, which consists of nail file, toe separators, foot scrubby cleaning thing (yup, that's an official name for it–kidding!), aka pumice, and a nail buffer. It cost me just 2 bucks and I need to bring it with me every time (or pay 2 bucks every time).
After I got home I started the research on being the owner of my own nail kit.
From what I read I believe the law went into effect in Oregon in 2007.
Oregon.gov Board of Cosmetology website, which states that Oregon launched a public education campaign called Safe Salons, says, in other states, bacterial skin infection outbreaks — due to improper cleaning and disinfection of foot spas … Continue reading