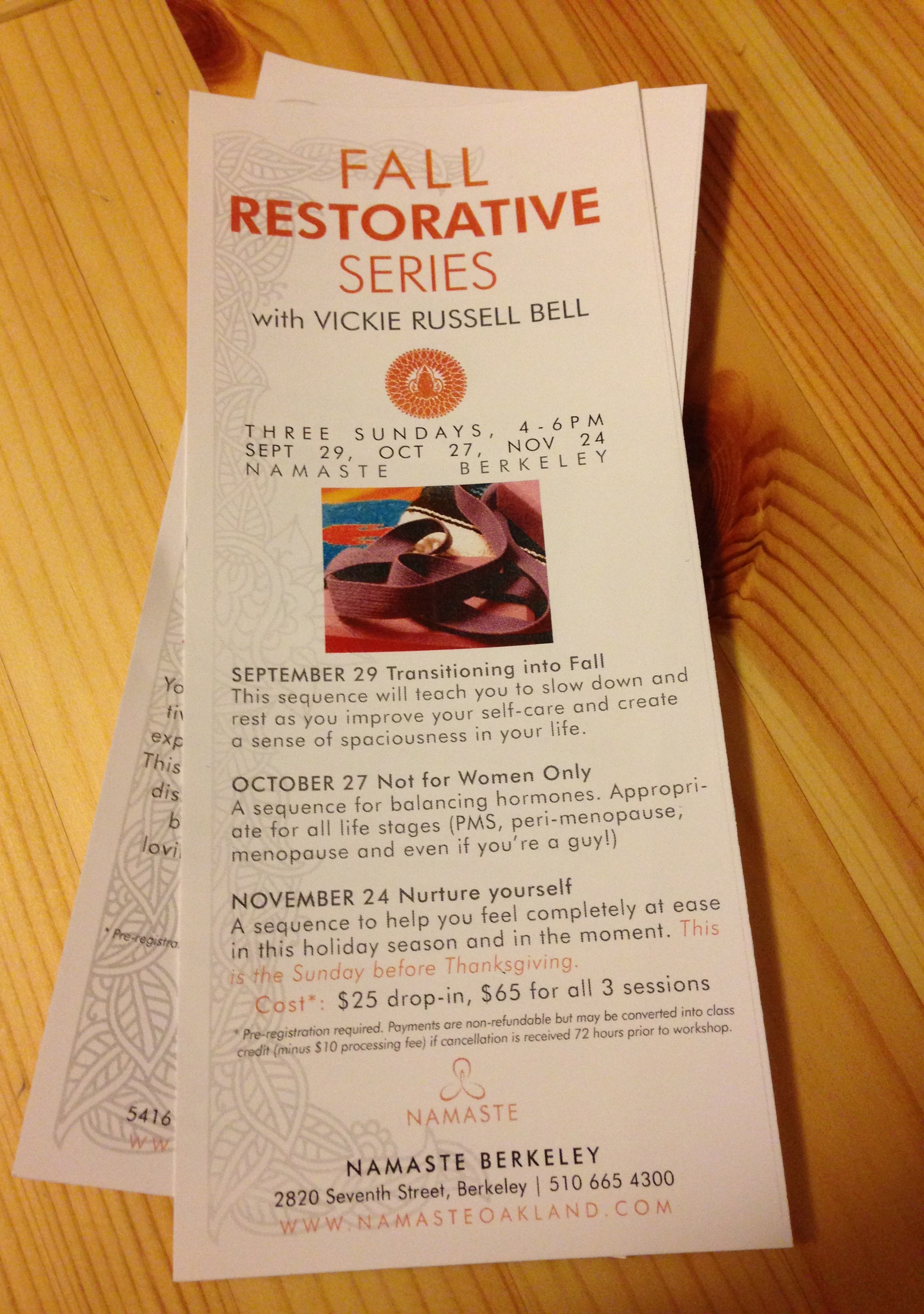 One of my favorite yoga teachers, Vickie, is teaching a Fall Restorative Series. It was for three Sundays. One in September, one in October and the third one was today.
After today's workshop I felt calm and relaxed. I'm ready for this week and the holiday season.
October's Sunday workshop was called Not for Women Only: A sequence for balancing hormones. Appropriate for all life stages (PMS, peri-menopause, menopause and even if you're a guy). Only one brave guy attended the workshop with about 30 women.
My friend Monica has been attending the Restorative series with me. I am happy to share this with her as she is a new yogini.
Before the actual (hormone) asana Restorative practice began Vickie gave us a little background on hormones.
If we have unbalanced hormones that means our nervous system is also unbalanced.
Our adrenals feed the fight or flight. The  adrenals activate the nervous system, which is programmed to keep us safe. (Think back to the days when cavewomen and men were running from lions.) When we are under acute stress our body protects us (aka adrenaline).
The sympathetic nervous system secretes cortisol, which is a stress hormone.
When we … Continue reading