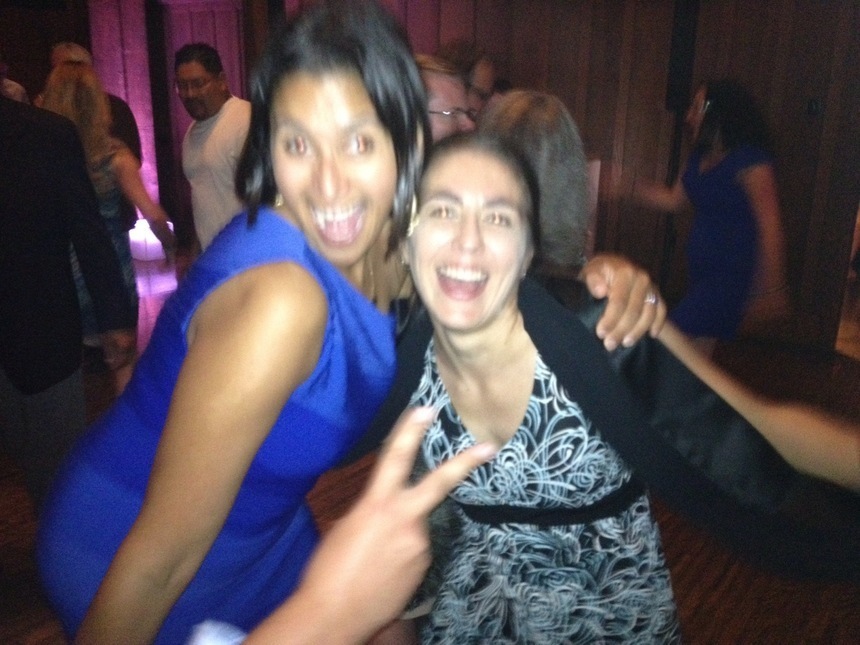 On Saturday night Curt and I went to a wedding, which was attended by a few other good friends.
It was a beautiful ceremony and a great party.
Free flowing sparkling wine and beer among some other adult beverages. I took part in wine, sparkling wine and water. I had some delicious lamb for dinner as well.
I judge a wedding by the party. And this wedding gets great props for a fun DJ who played danceable (is that even a word?) music, which made for an awesome time.
I danced so much that my calves are still sore today.
(And my lower back is a little sore as well. That could have something to do with dancing in heels most of the night.)
I have been told I am a good dancer. And not to toot my own horn, but I think I am.
Regardless, I just get out there and have a good time and don't really care whether I am good or not. My dancing includes a lot of jumping and use of my arms and hands. I really get into it and have a ton of fun.
Dancing is a great, easy and fun workout. All … Continue reading