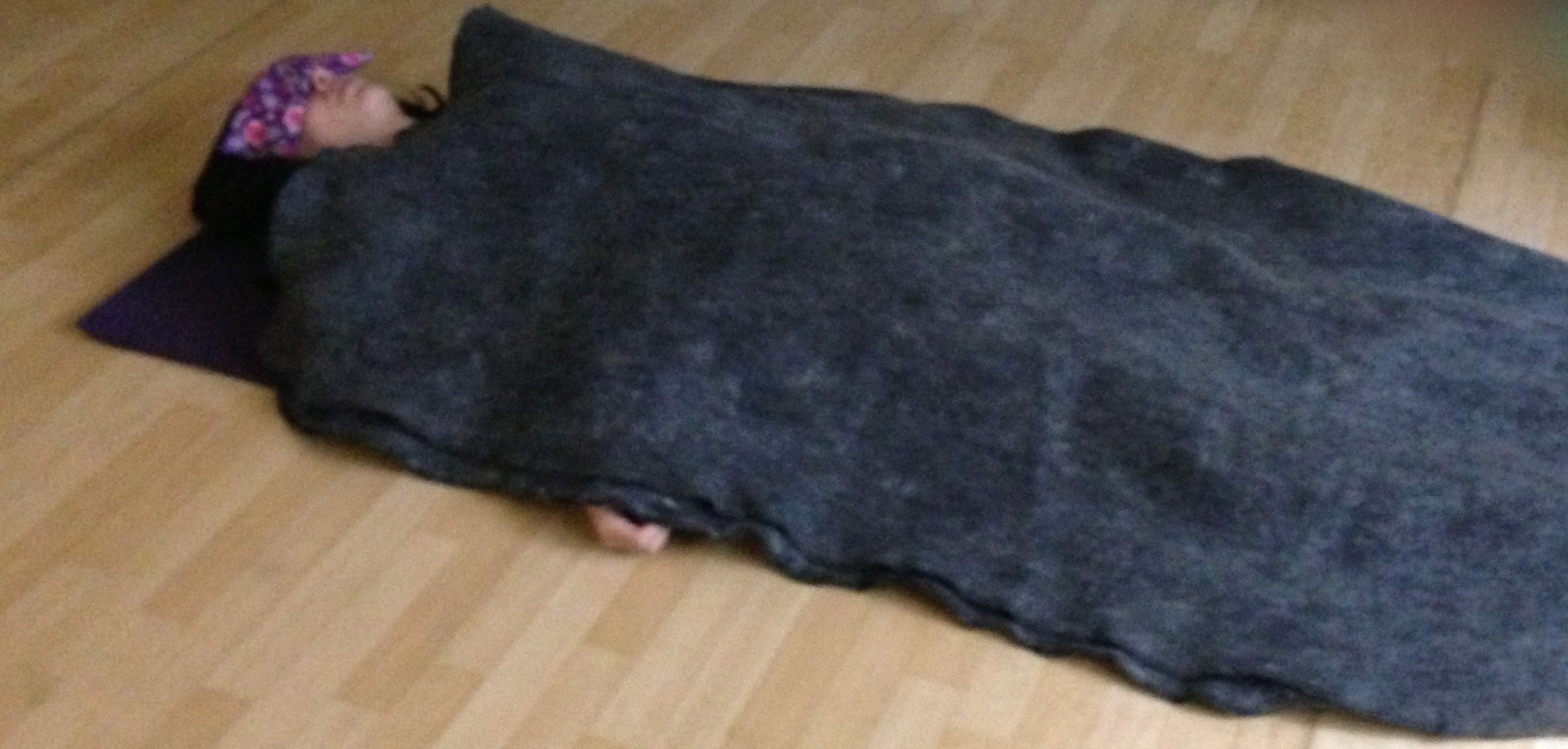 The December Monthly Challenge was nicknamed 5 for 5.
A challenge I made for myself was to attend the Sunday night Restorative Yoga class at my yoga studio every Sunday in December (as long as I was in town). (I won't be attending this coming Sunday as I will be out of town.)
The first four Sundays in December I attended the class. And actually I attended the last Sunday in November and the Sunday before that I attended a 2-hour Restorative workshop.
This past week I have been off work with little planned. I have incorporated more and longer Restorative poses in my home practice. At the end of every home practice I have a Savasana.
Vickie reminds her students as we are getting into a Restorative pose that we should be warm, comfortable and even (body should be symmetrical). And it should be dark and quiet.
There are times when I don't feel like doing an active home practice. Those days I do an all Restorative practice with just a couple of poses. I am now well-equipped with props, such as bolsters and blankets, which really support me in particular poses.
I feel like having a … Continue reading