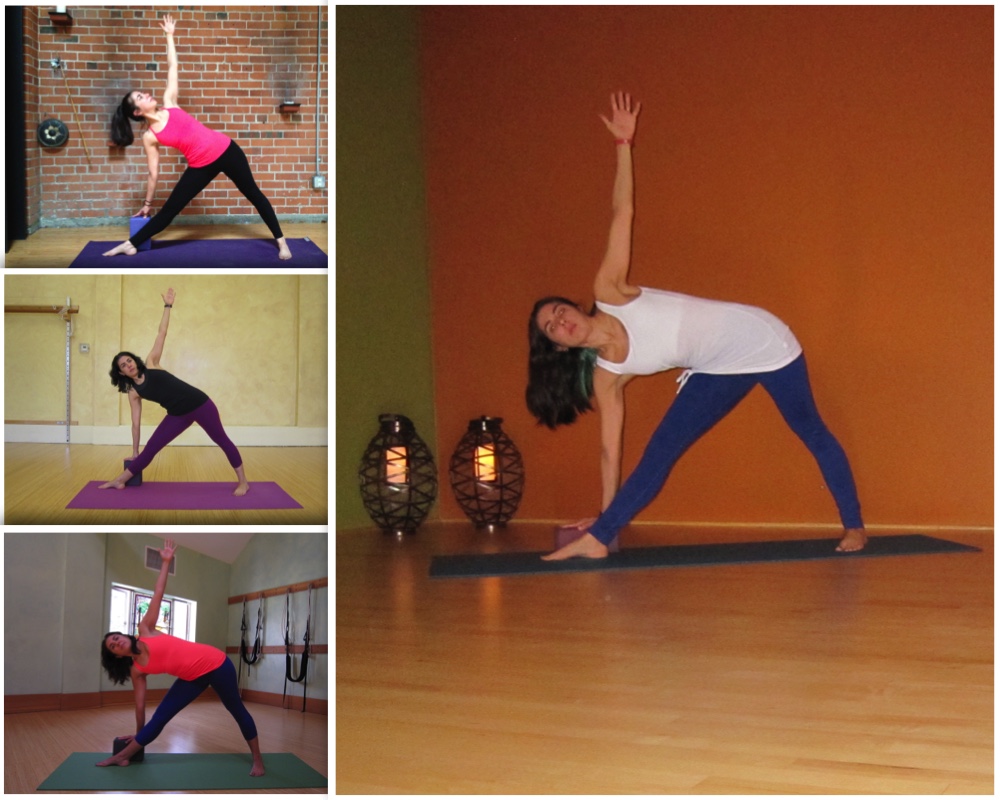 When I applied for Piedmont's Yoga Teacher Training in May/June 2013 an optional part of the application was to include a picture of myself in Utthita Trikonasana (Extended Triangle Pose), which is the picture in the top left photo, taken May/June 2013.
Once in the teacher training our long-term anatomy project was to pick three yoga poses that we were able to do but found challenging.
My three poses were Utthita Trikonasa (pictured); Dolphin; and Ananda Balasana (Happy Baby).
The middle left photo is the first photo I submitted for my long-term anatomy project.
We took the first set of photos of our three poses and did a write-up on the poses.
Over several months we explored our three poses and learned about our bodies in the poses in terms of alignment and feeling, whether emotional and/or physical.
There is a vast improvement between the first and second pose. I learned to eliminate hyperextension in the front leg without losing strength in the pose. I found a better spot for my head and neck. And I found more extension in my side body.
(If you want to learn more about eliminating hyperextension in the knees in poses liked Extended Triangle, read a … Continue reading