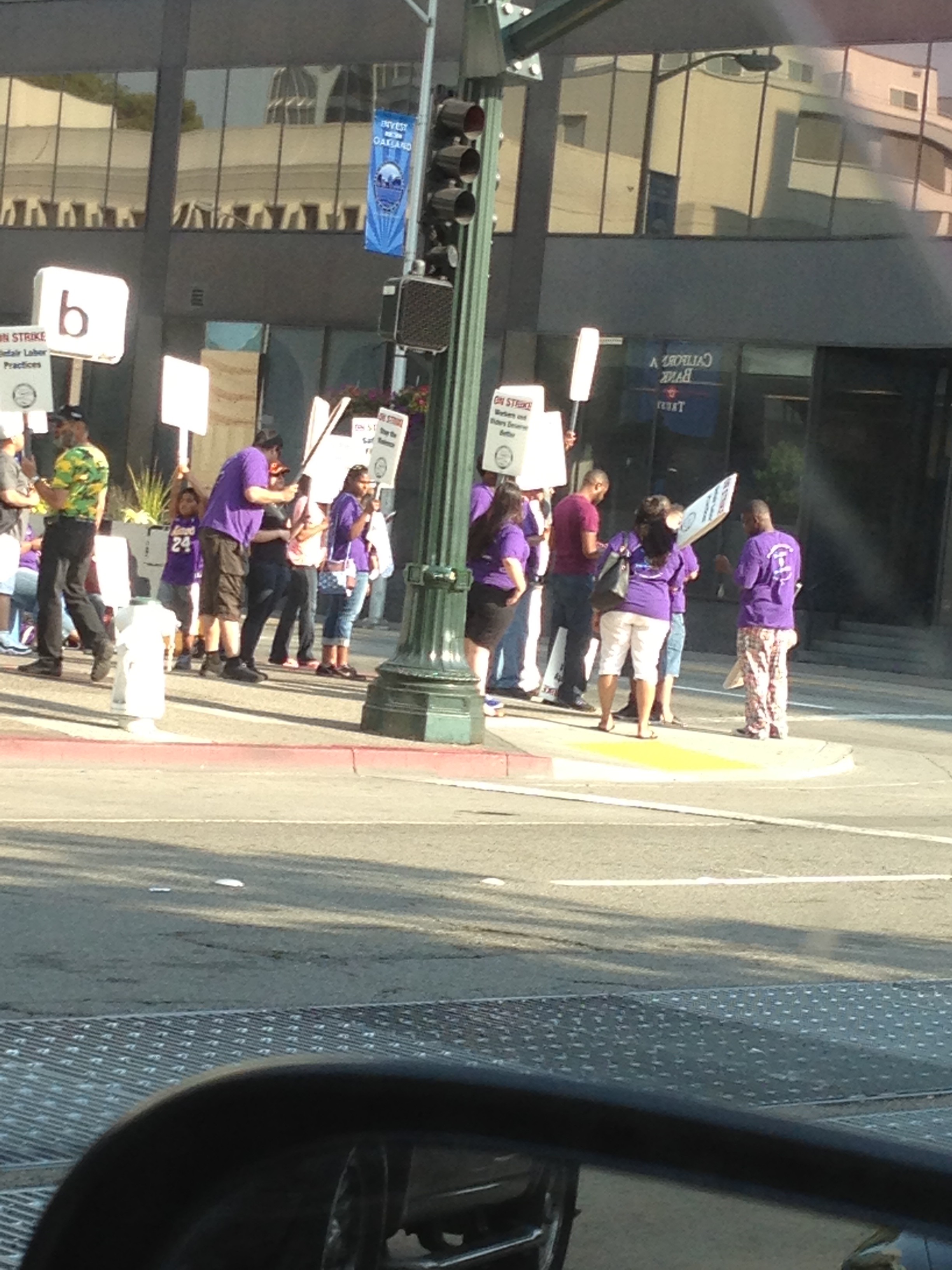 The lack of posts have to do with many things going on in my life. Nothing major. Don't freak out. It's just life.
Today I am going to talk about the BART strike, which is drastically affecting my life even though I don't actually take BART to work.
(For those of you who don't know, BART stands for Bay Area Rapid Transit and is our commuter subway system in the Bay Area.)
According to a story I read the other day, about 400,000 people utilize BART on a workday.
I am happy to read that there is progress in negotiations.
Now I will admit I am not fully aware of all the goings on. I know the contract was up at midnight on Sunday and BART workers wanted certain things and now there is a labor dispute. I am prounion for the most part. But I have my limits.
Since BART workers went on strike my world has gone nuts-O!
Curt and I only have one car. I drive to a shuttle and the shuttle drives me to work. Curt takes BART to work.
So we have been tag teaming. I drive him to the ferry station in Oakland. … Continue reading