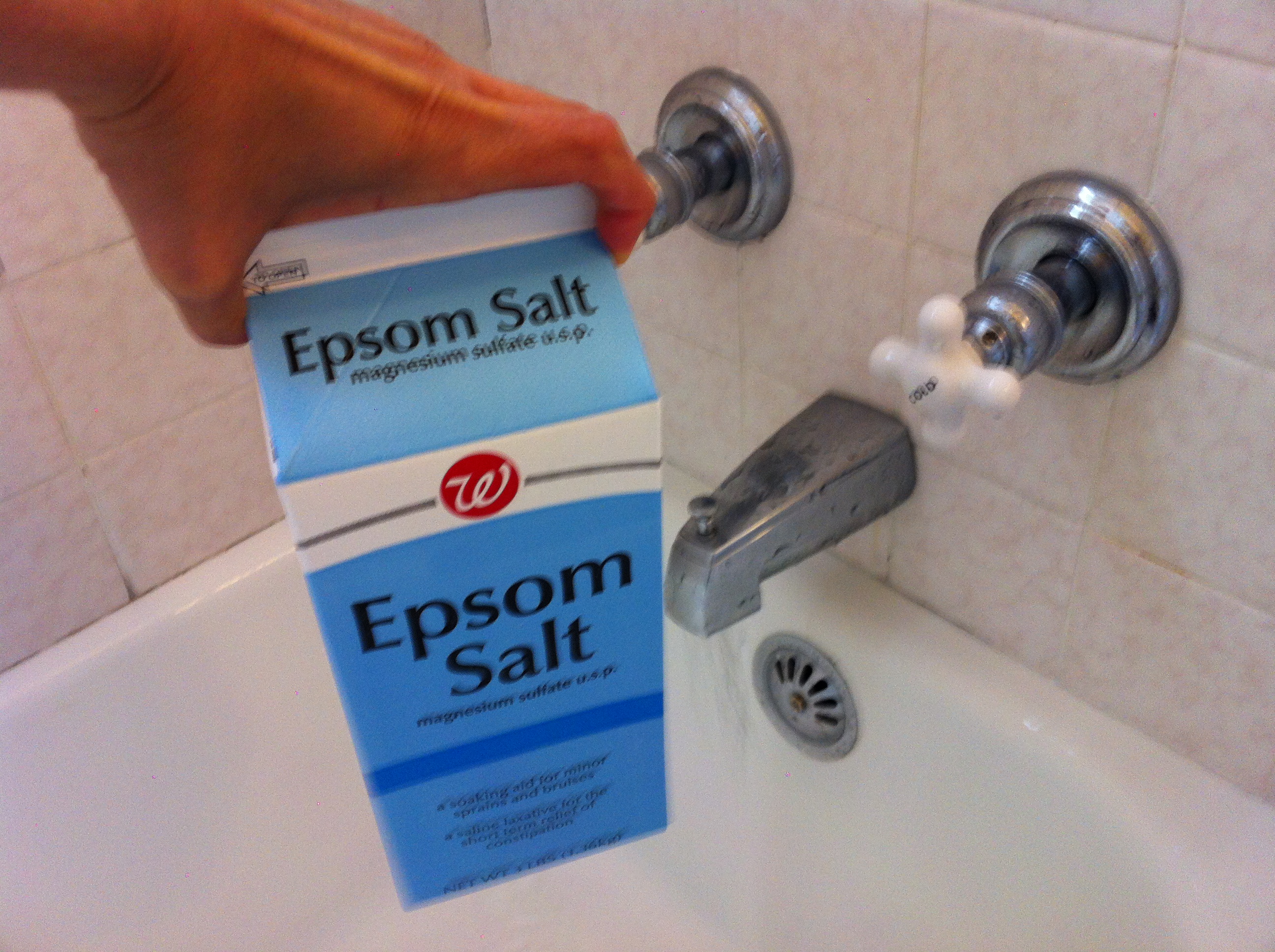 Recently I have been taking some hard core body conditioning classes.
Sometimes I do a double-header and take Will's Total Athletic Conditioning class Thursday night and his 6:30 a.m. Total Athletic Conditioning class Friday morning. Yes, I am nuts.
The last time I did that my thighs were in pain for at least five days.
A fellow double-header told me to try Epsom Salt. And Will agreed.
Last night I had to hit Walgreens for a few things. So I decided to also get some Epsom Salt. I had debated whether to get the small carton or the large carton. I thought I might as well go for the big one. Glad I did.
Today I soaked in the tub for 15-20 minutes in an Epsom Salt bath. (I don't even remember the last time I took a bath. I mean, really, who has time?)
I have to say I think it worked. I feel a little soreness but nothing too intense. And I don't feel like I am gonna die just sitting down on the toilet. No old lady walk for me.
According to this Livestrong article, Magnesium is a primary component of Epsom salt, and is a … Continue reading