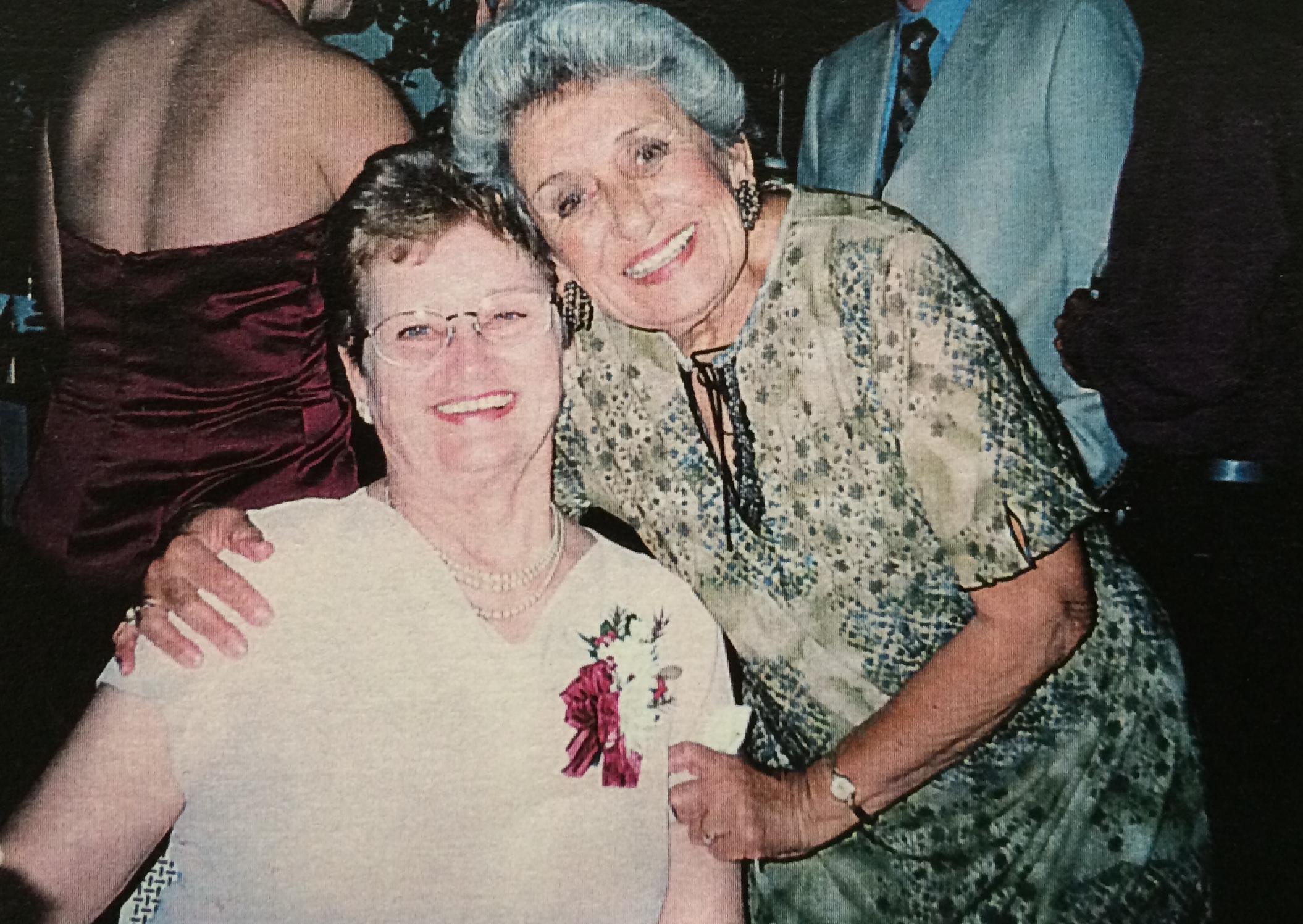 Curt's grandma, Grandma Phyllis, died Friday morning.
Grandma Phyllis was 87 and a feisty woman.
I first met Curt's whole family at a family reunion in May 2000. Everyone was kind and accepting of me and I felt very welcomed.
Soon after that I started e-mailing with Curt's grandma. She always signed her e-mails Grandma Phyllis. So before we were married or even engaged I called her that.
She made me feel like one of her grandchildren immediately. And there was no doubt that she loved me.
I was lucky enough to get to spend some quality time alone with her on occasion, like the time she came to visit Curt in Portland. Or when she and I had a girls' sleepover at her house.
She had a great laugh. And if something was funny enough you could bring her to tears. Like the time she and Curt's parents were visiting us in Oakland for Christmas and I opened a gag gift from my grandma or the time Curt and I were moving from Oregon to Phoenix and we stayed with her in San Diego for a few days and Joey wasn't allowed in a particular room so his little … Continue reading