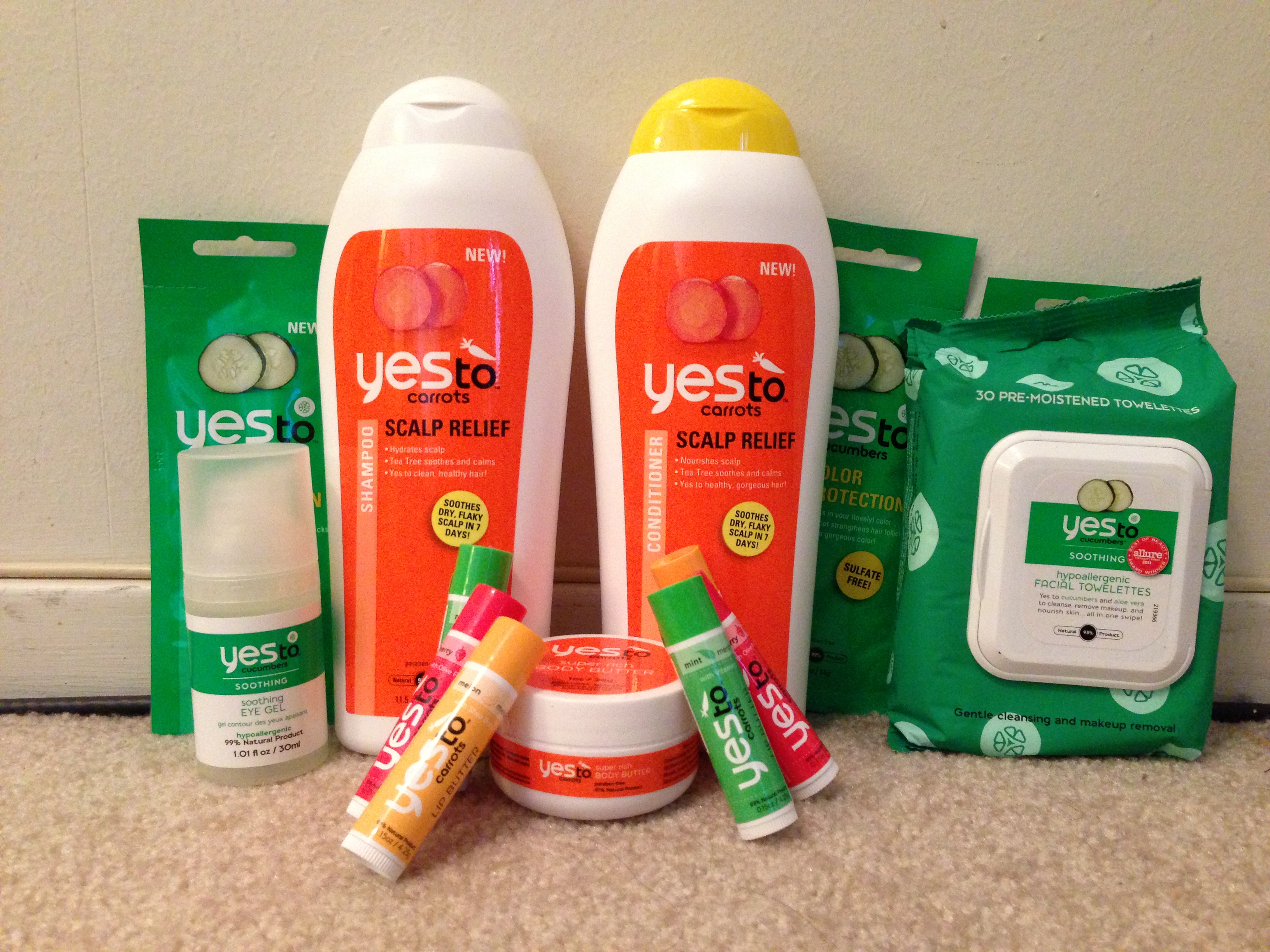 When I was running the toy drive at work in December one of my friends/co-workers gave me some Yes to samples to add to the makeup "kits" (caboodle boxes) I had put together for some of the older girls.
I got samples of cleansers, lotions, eye gel, lip butter, etc.
I decided to keep a few for myself to try out and then, of course, write a review for Go Fit Girl!
I took only samples I thought my nose could handle.
I have a high sensitivity to perfumes and smelly lotions and such, which give me what I call mini-migraines, raging headache and nausea.
Here are the samples I grabbed and tried myself:
Yes to Carrots: Deliciously Rich Body Butter The smell was subtle. It had an earthy almost dirt smell. But it was still lingering and I wasn't a fan. I think the "perfumey" smell was almond oil. The actual body butter was pretty amazing. Though the sample wasn't big enough for me to give it a fair review.
Yes to Tomatoes: Facial Hydrating Lotion I could do without the perfumey smell. I love the product, just not the smell. And I wish it had SPF. Yes to does … Continue reading